ArtCenter College of Design
IF: Journal of Interactive + Inclusive Futures
Gateway to Space

Lakshmy Narayanan | Hardik Davara
We are becoming an Interplanetary species!
Now even as we enter a new planetary era characterized by both technological advancement and climate crisis, a robust space industry is opening the way to a multi-planetary existence and a new stage in human evolution.
The project was to develop a Space Station Mobility system for 2050

Two personas were selected - Space Tourist and Space Employee

The focus was on expanding the experiential factor of Space stations

My role was to project a Future scenario that set the context and develop the Space Station Ecosystem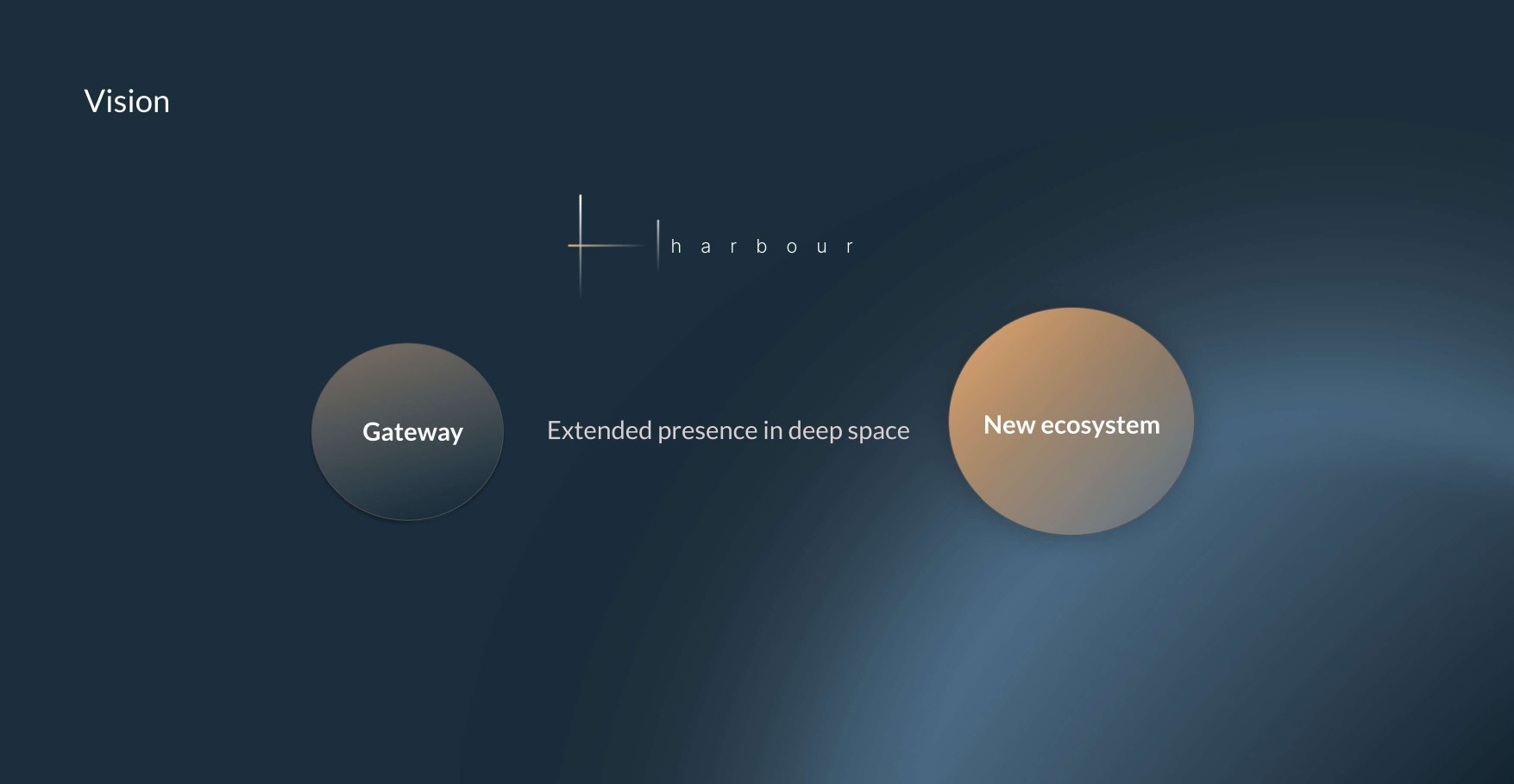 Sustainability on Earth will be linked to Space Ecology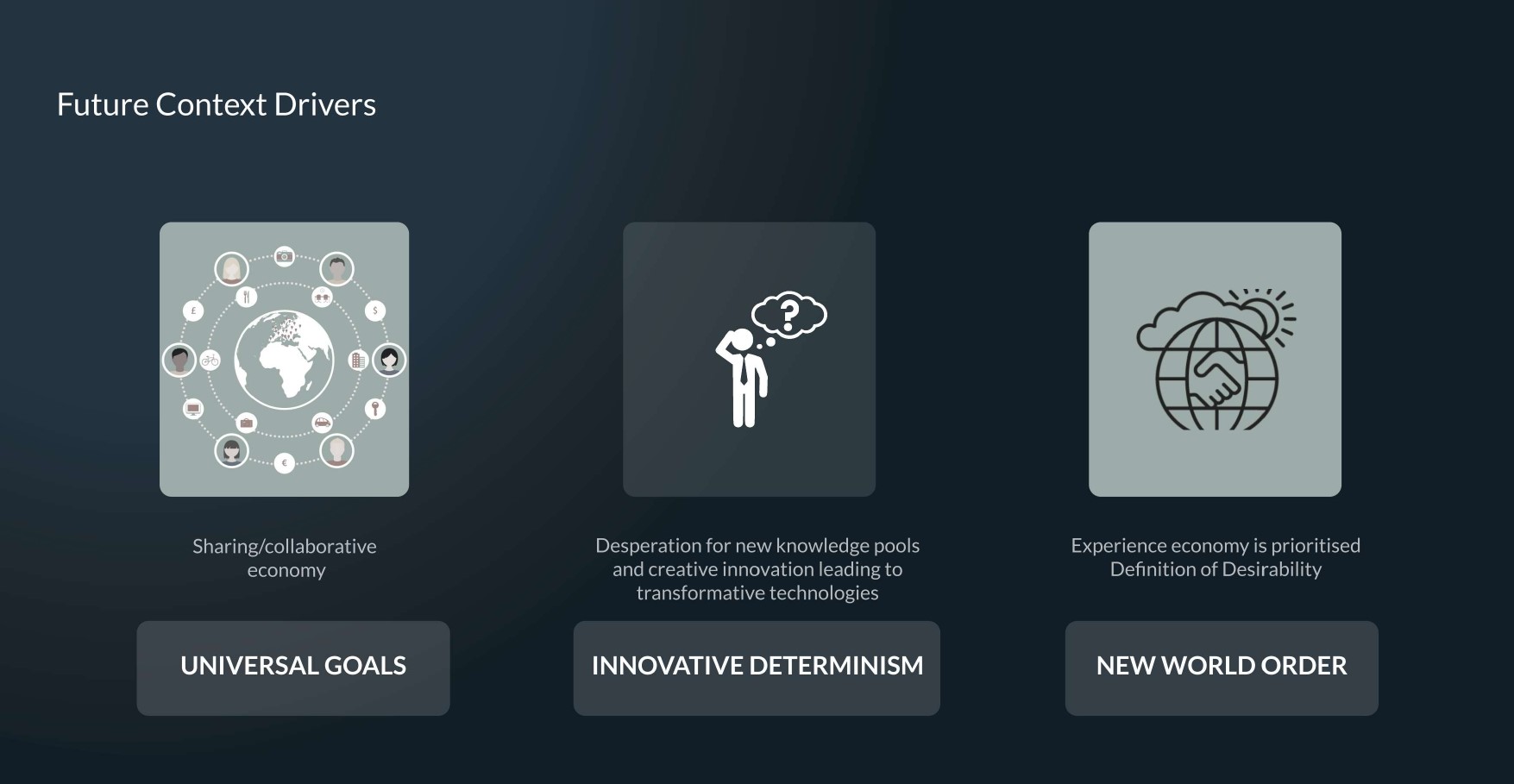 Future Scenario
The space industry has become another sphere of activity. An innovative model of economy has been devised for the settlements in space where AI has become commonplace. Space tourism has encouraged investors to expand their commercial businesses and Investments in 3D printing. Data from space-based platforms has allowed for more informed decision-making and increased productivity back on Earth. In effect. Space has become the primary support system for Earth's sustenance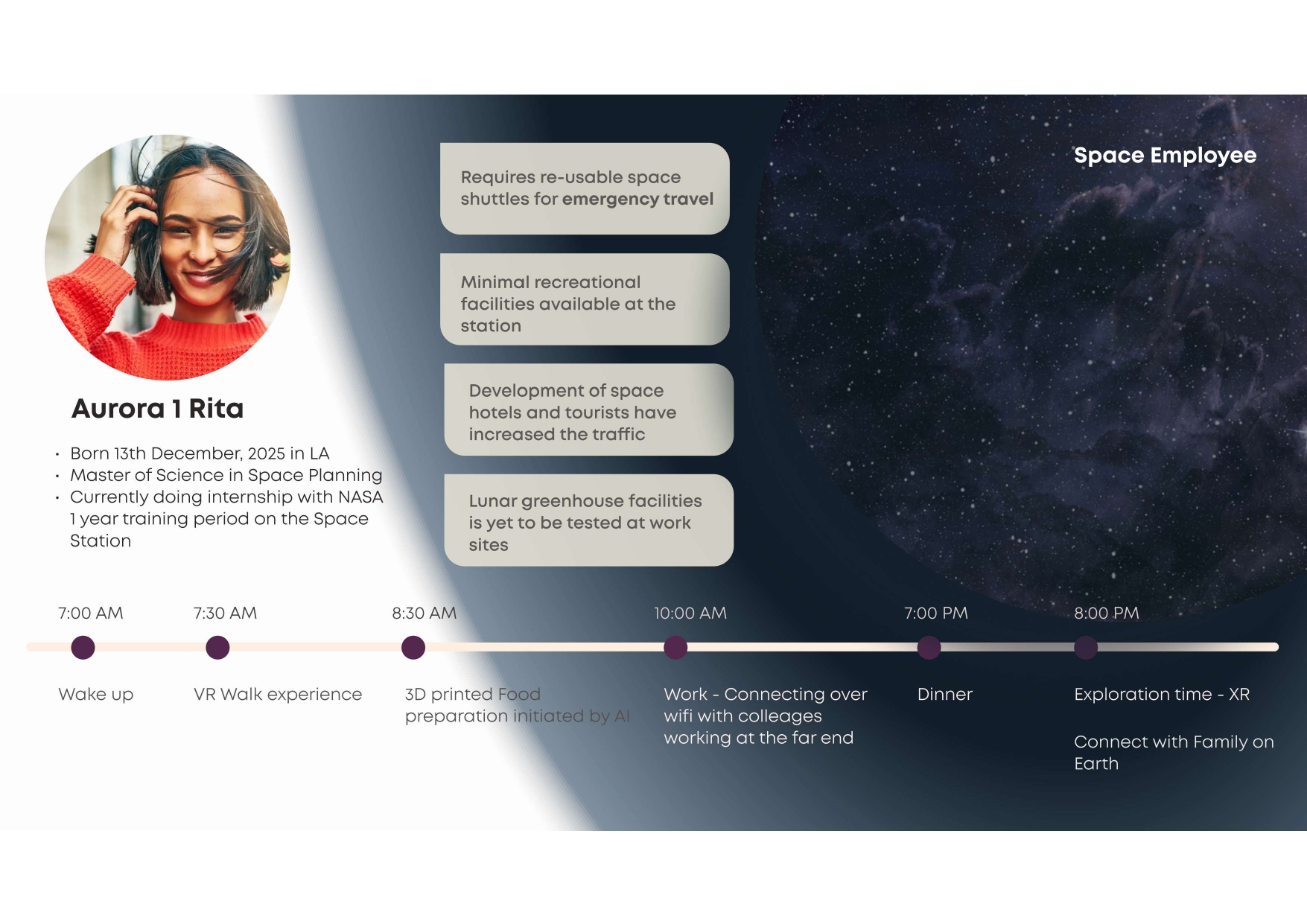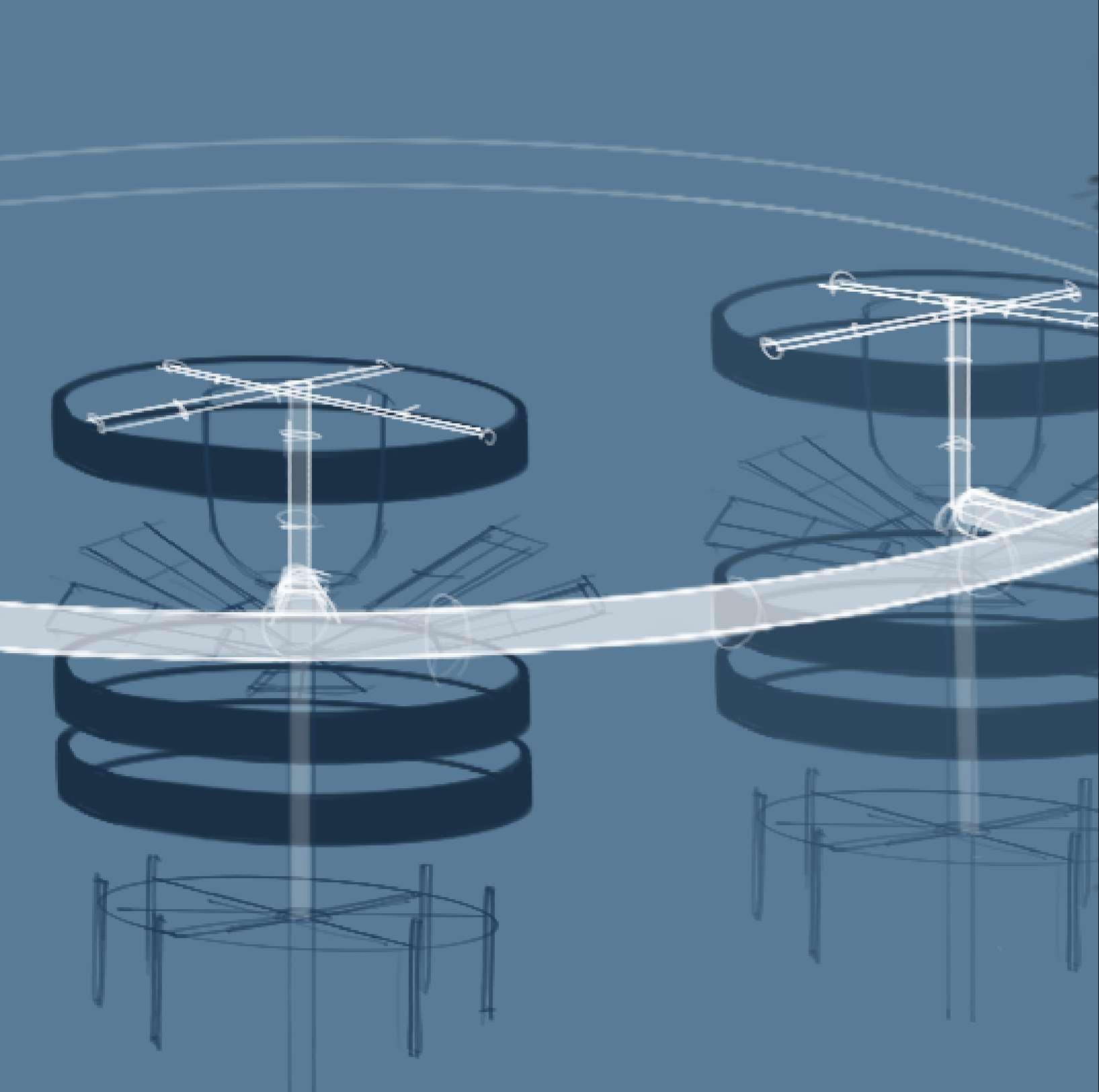 Sketches
Example
I usually start the design process with low fidelity sketches. This is the way I iterate through many design options quickly.
Guiding Questions:
The main idea behind sketches was to brainstorm the ideas quickly into visuals.

Research into existing space station facilities made me understand the rigidity of the current system

With every version of the sketches, I was trying to layer multiple layers of information into the concept

The space station is divided into 5 Station wings that could be commissioned to different planetary bases.

An individual station wing comprises of the habitation module, solar farm, space biosphere farm, research facilities, and docking station.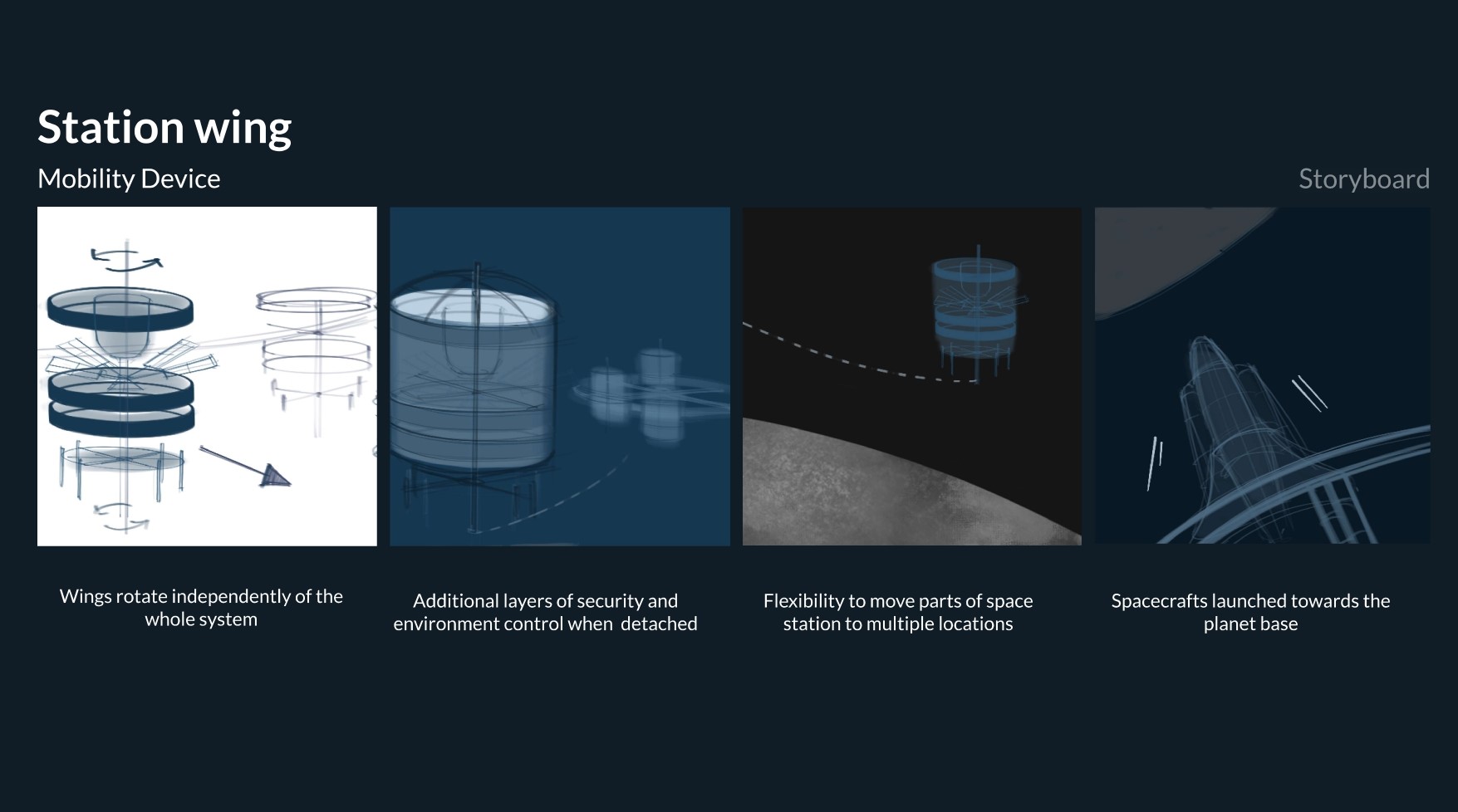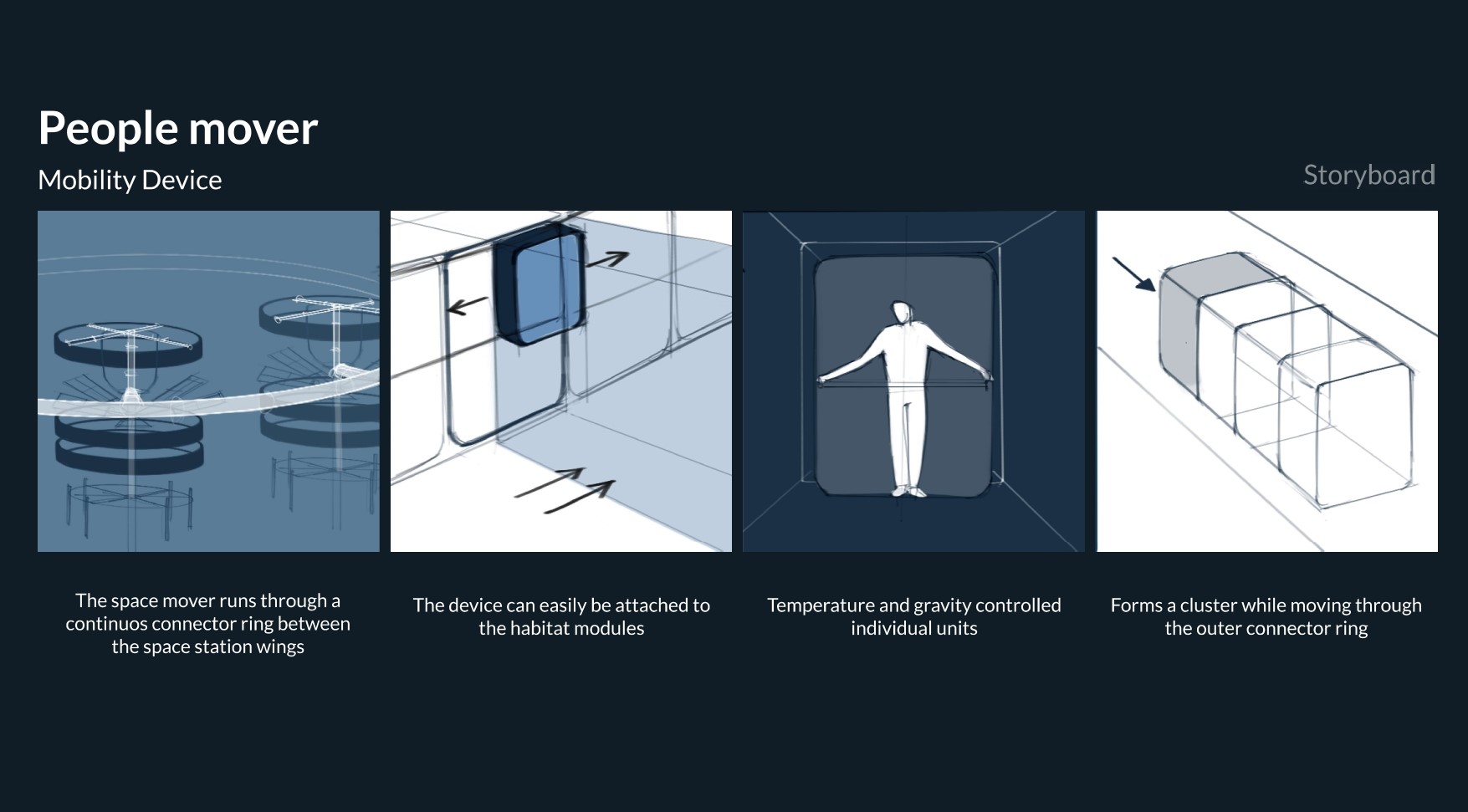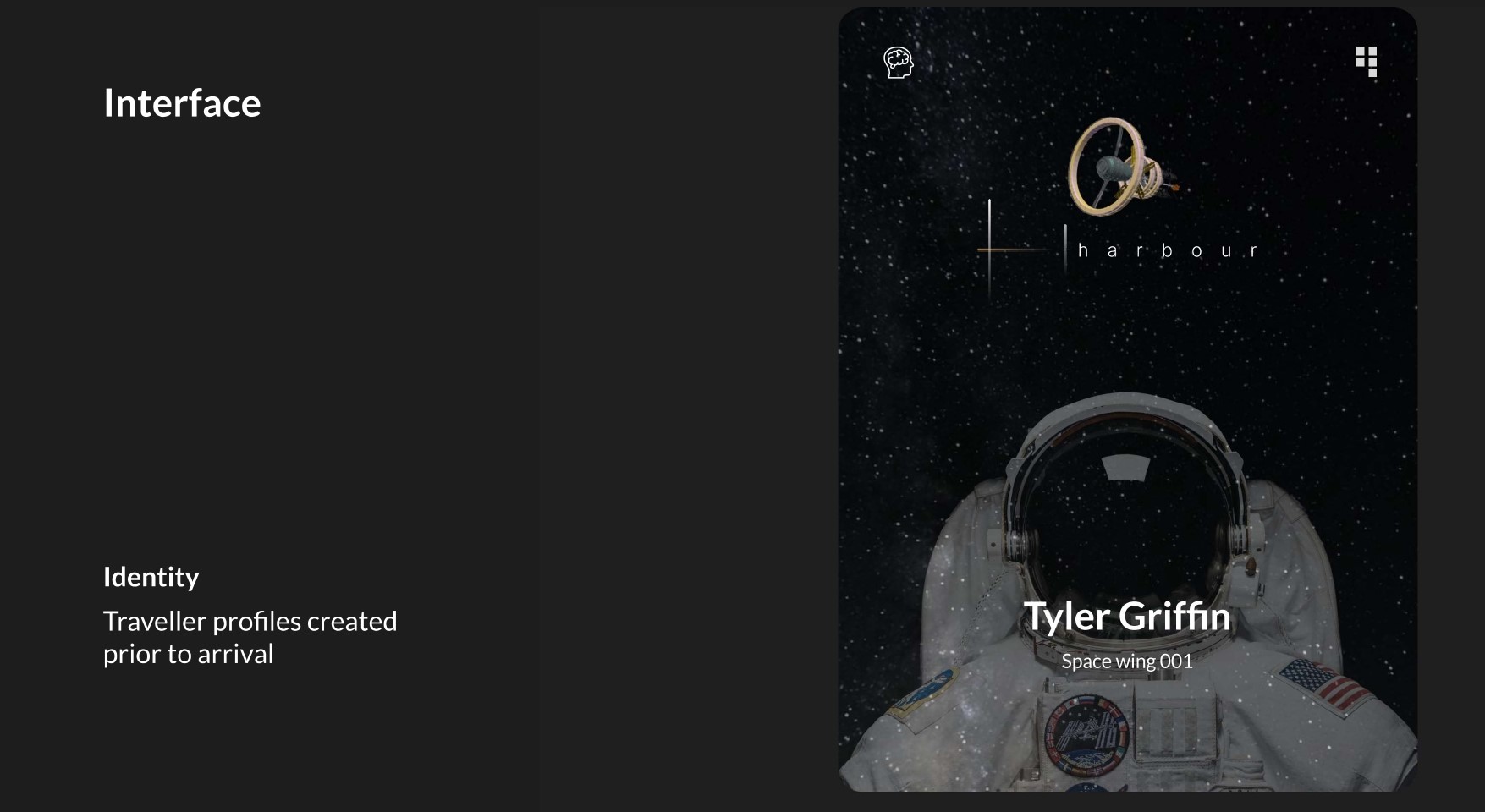 The new space system is inviting and experiential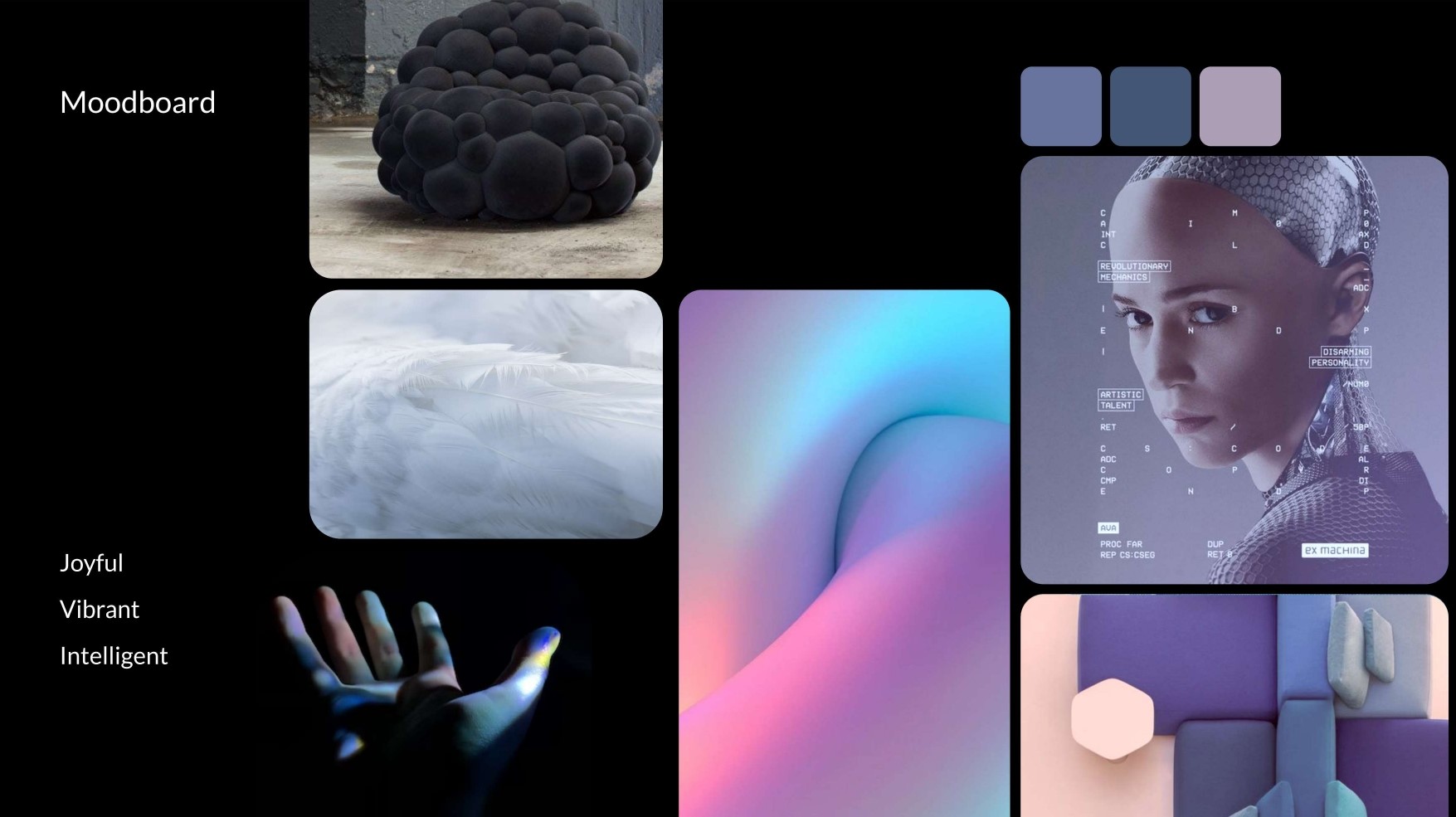 The space station Ecosystem is very vast
Explain what you had learned, experienced, or simply how you felt during the project.
The space station had multiple silos, it was challenging to focus and develop one part of it

We focused on multiple interfaces that were layered with each other so that the audience gets an overview of the entire system