ArtCenter College of Design
IF: Journal of Interactive + Inclusive Futures
Smart Home Office
Yujia Zhong, Tobey Karpenko, Huangchen Qi
A New Age Phenomenon
Smart office combines technology into a physical office space where the organization's tasks are made simpler and versatile with the utilization of network-based devices.
Smart office solution gives the organization with the serverral gains including schedule management, cloud storage, analytics, high returns on investments, cooperative communication, accurate time management, automation, resource utilization, and supply connected, integrated systems.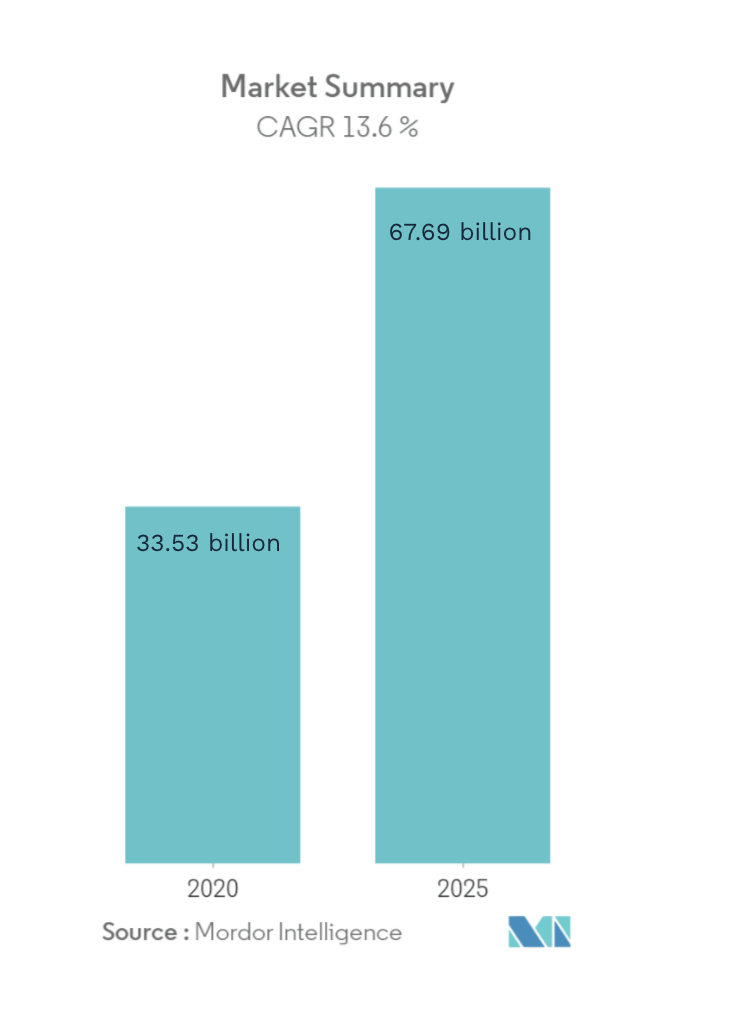 Potential Market Growth
The Smart Office market value is expected to grow from USD 35.53 billion in 2020 to USD 67.69 billion by 2025, at a CAGR of 13.6 % from 2020 to 2025.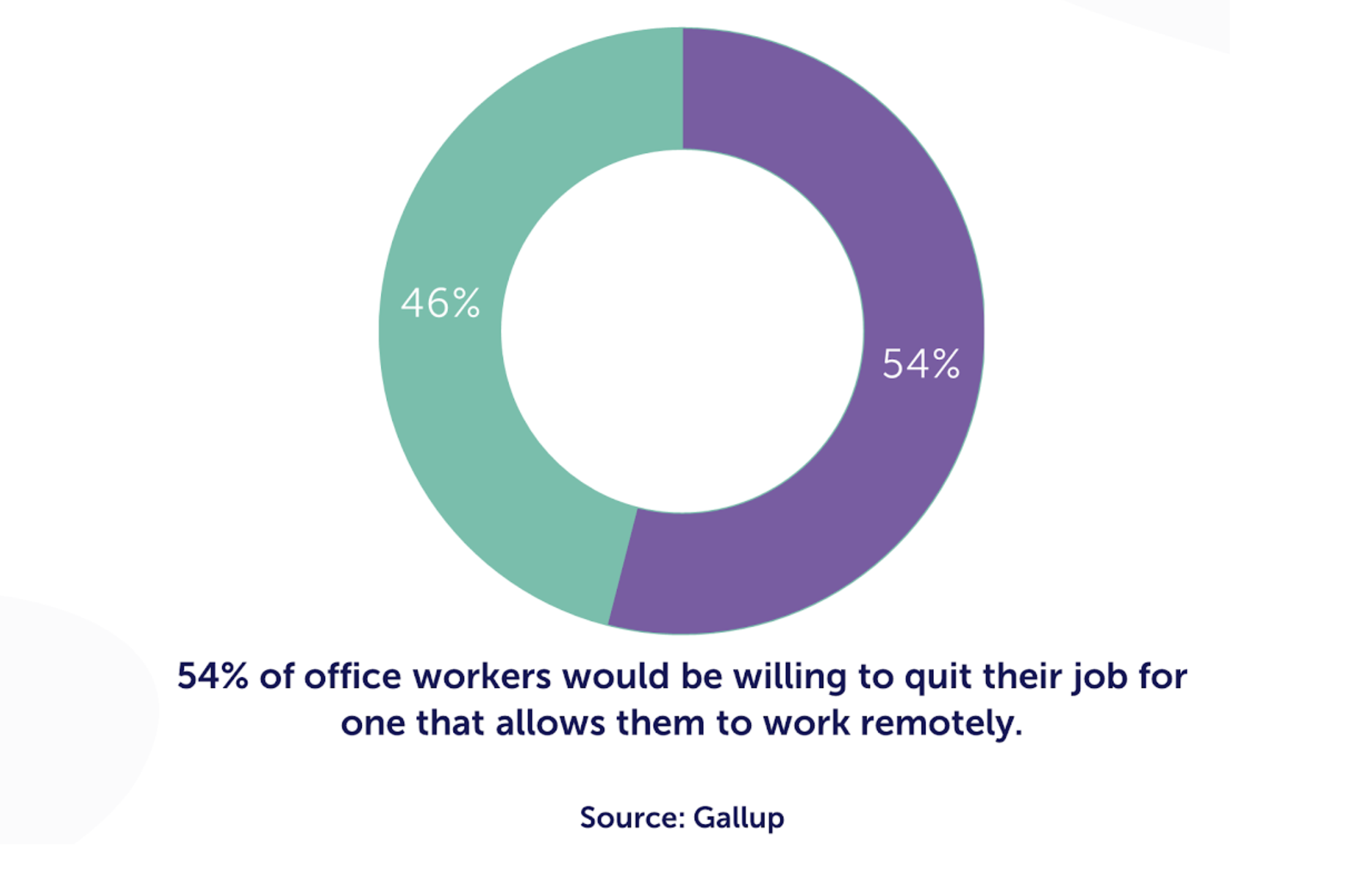 Work From Home
The epidemic has changed the world, and because of the extremely contagious people have been forced to isolate themselves from each other. The office is no longer suitable for use, and people stay at home to work.
"Working from home" has evolved from temporary helplessness to a long-term daily routine. Whether this model has been used before or only started in this year, the start of the "work from home" has brought a series of far-reaching effects on work and life.
Interviews
To better understand how people work currently, their working environment, working mode, etc, we did some interviews.

Attitudes Towards Smart Technology
Security & privacy concerns

Positive and find it's helpful for productivity and creativity

Home assistant is very common

Smart-switch, smart-light are commonly used
Current Work Mode & Environment
Remote working

Lack of immediate feedback at work

Some interviewees need to corporate with colleagues very often

Most of them have a separate working space at home with one or two desktop/monitors
Pain Points that Want to Be Improved When Working at Home
Environment atmosphere is essential

Lack of physical interaction with colleagues and friends

Difficult to synchronize information with colleagues

Hard to balance between work and life

The mix of housework and work makes them feel exhausted

Lack of physical space

Hard to cooperate with colleagues when working online

Difficult to work with people from different time zone
Smart Technologies that Have Used Before
Solar panel for energy saving

Google remote to remote control desktop

Smart switch to control lighting, energy usage

Smart thermostat for temperature control

Home assistant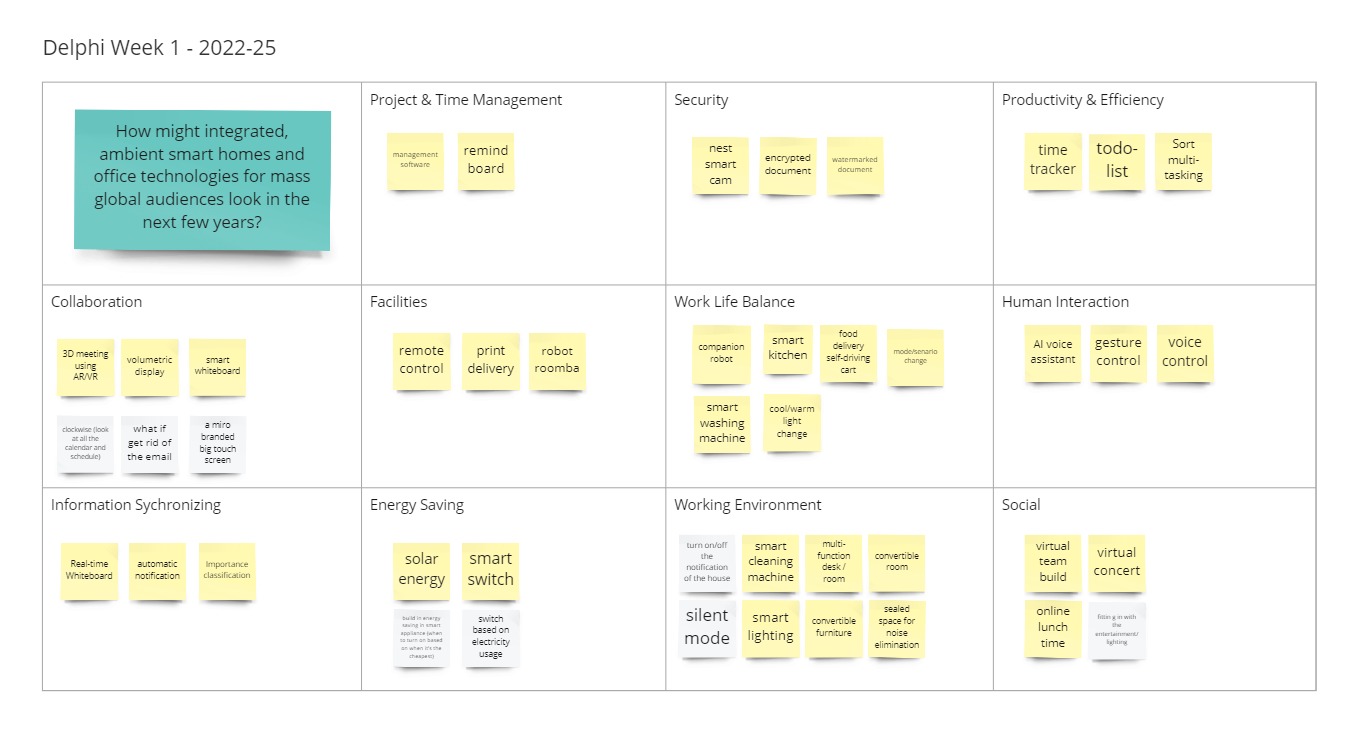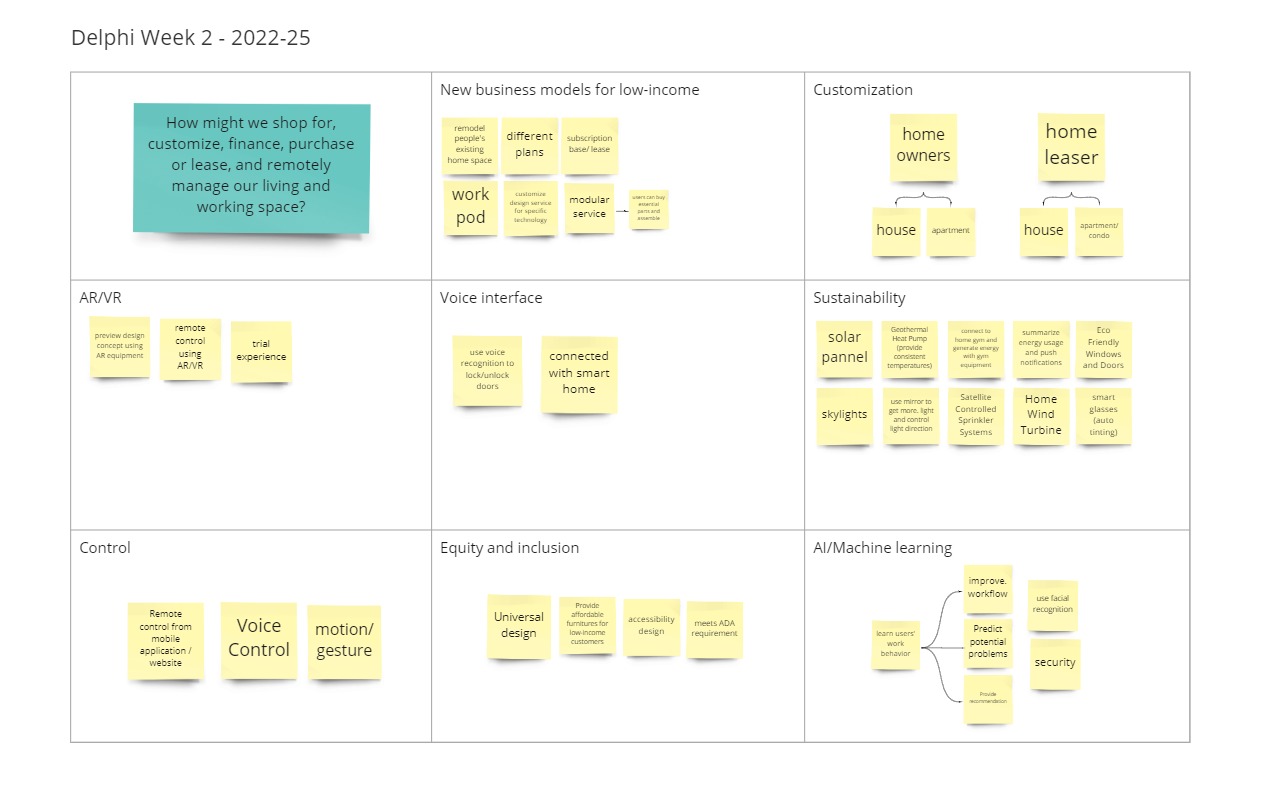 Causal Layered Analysis
Based on the current data sets, we used Causal Layered Analysis to map the possible future of the smart offices.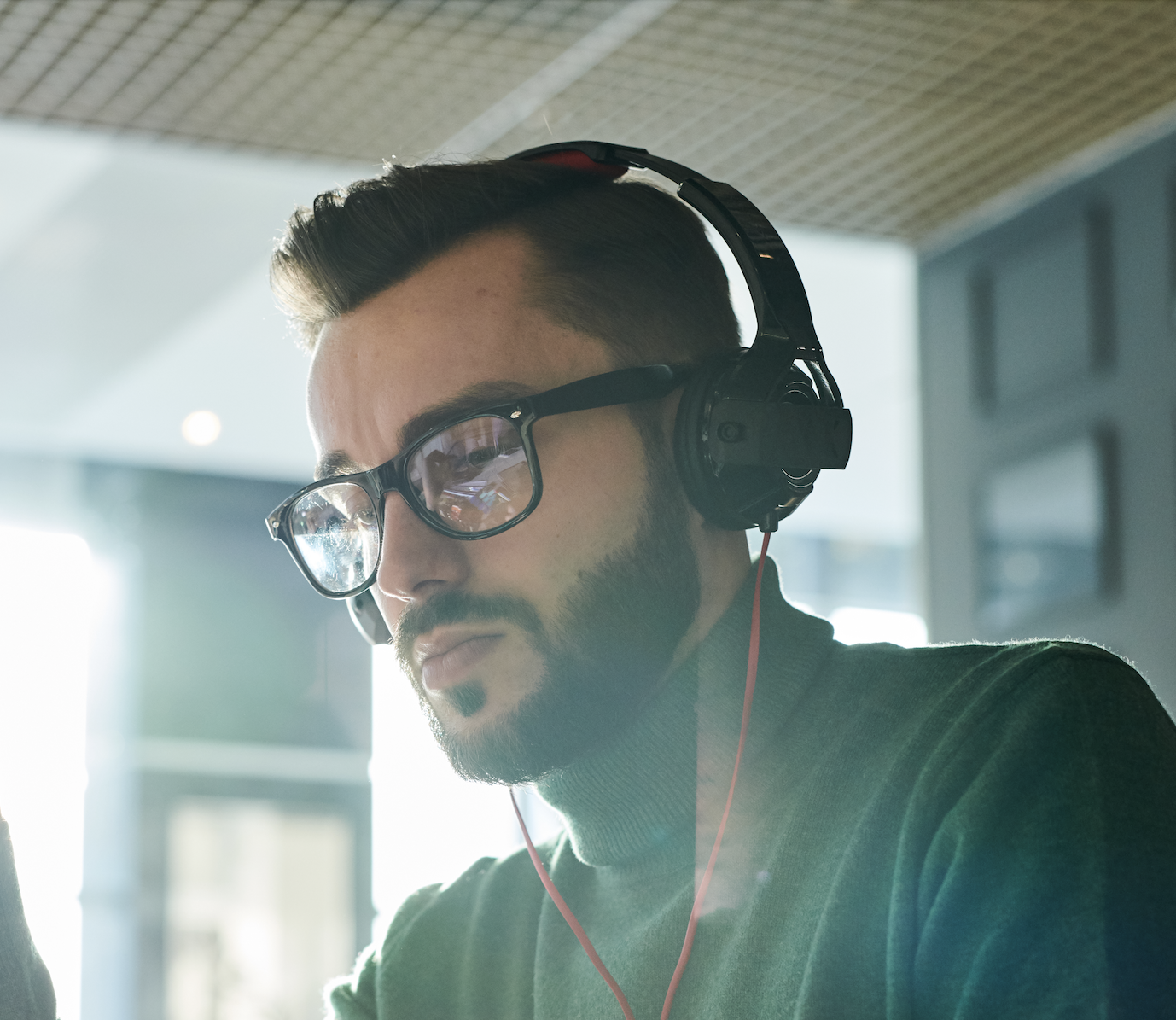 Steven Adams,26
Bio
Steven is a freelance programmer who has been working from home for 4 years. He enjoys working from home a lot since it brings him flexibility and control of his life. But he still encountered some difficulties while cooperating with various clients remotely. At the same time, as a remote worker living in Las Vegas, he has to turn on the air-conditioner all the time, so he wants to find an alternative way to save energy.
Goals:
Better productivity and work performance

Effective and timely communication with clients

Comfortable and clean working space

Energy saving
Pain points:
Time management & project management

Lack of physical contact with others

Hard to get immediate synchronization with clients

Difficulties in keeping the workspace clean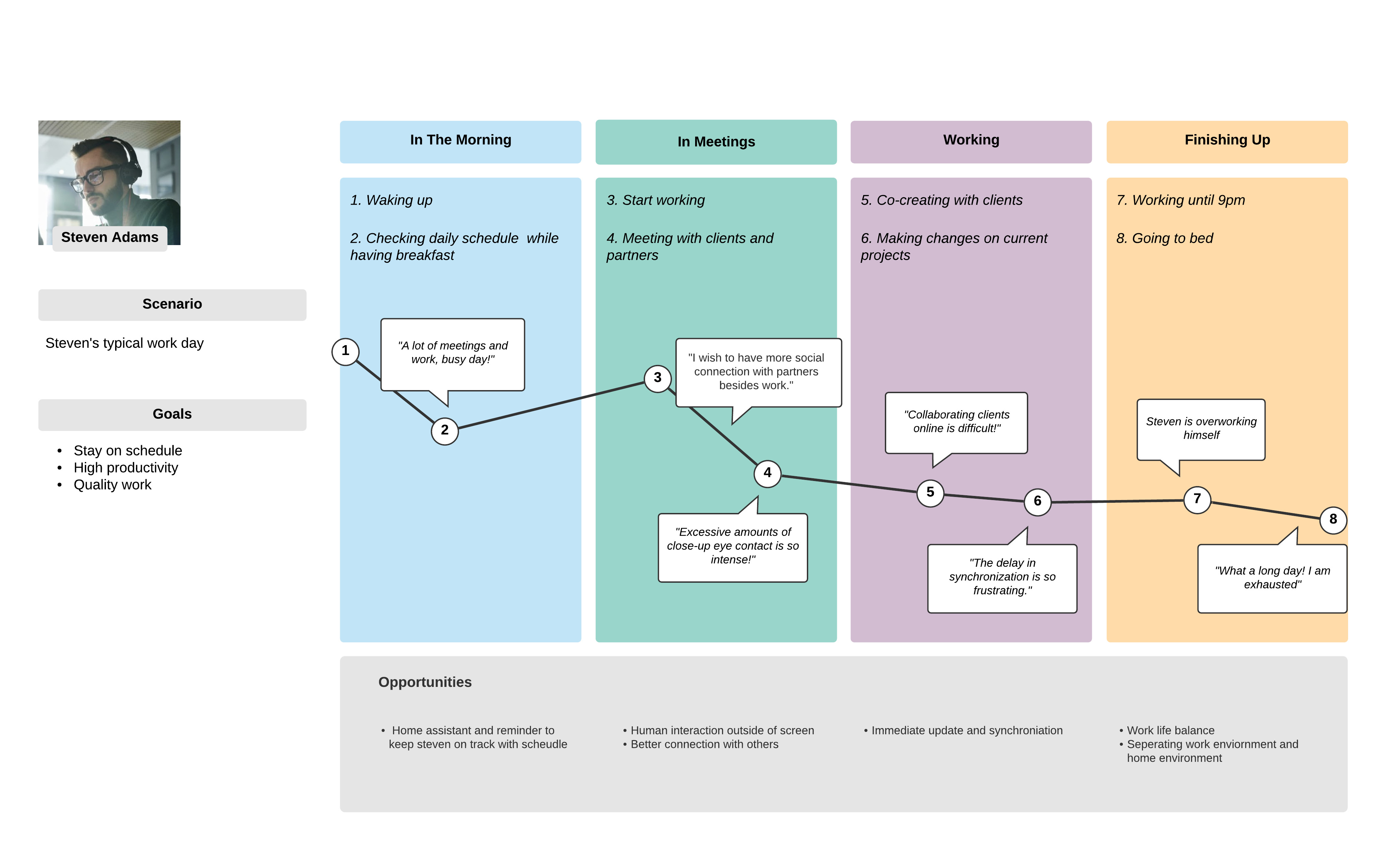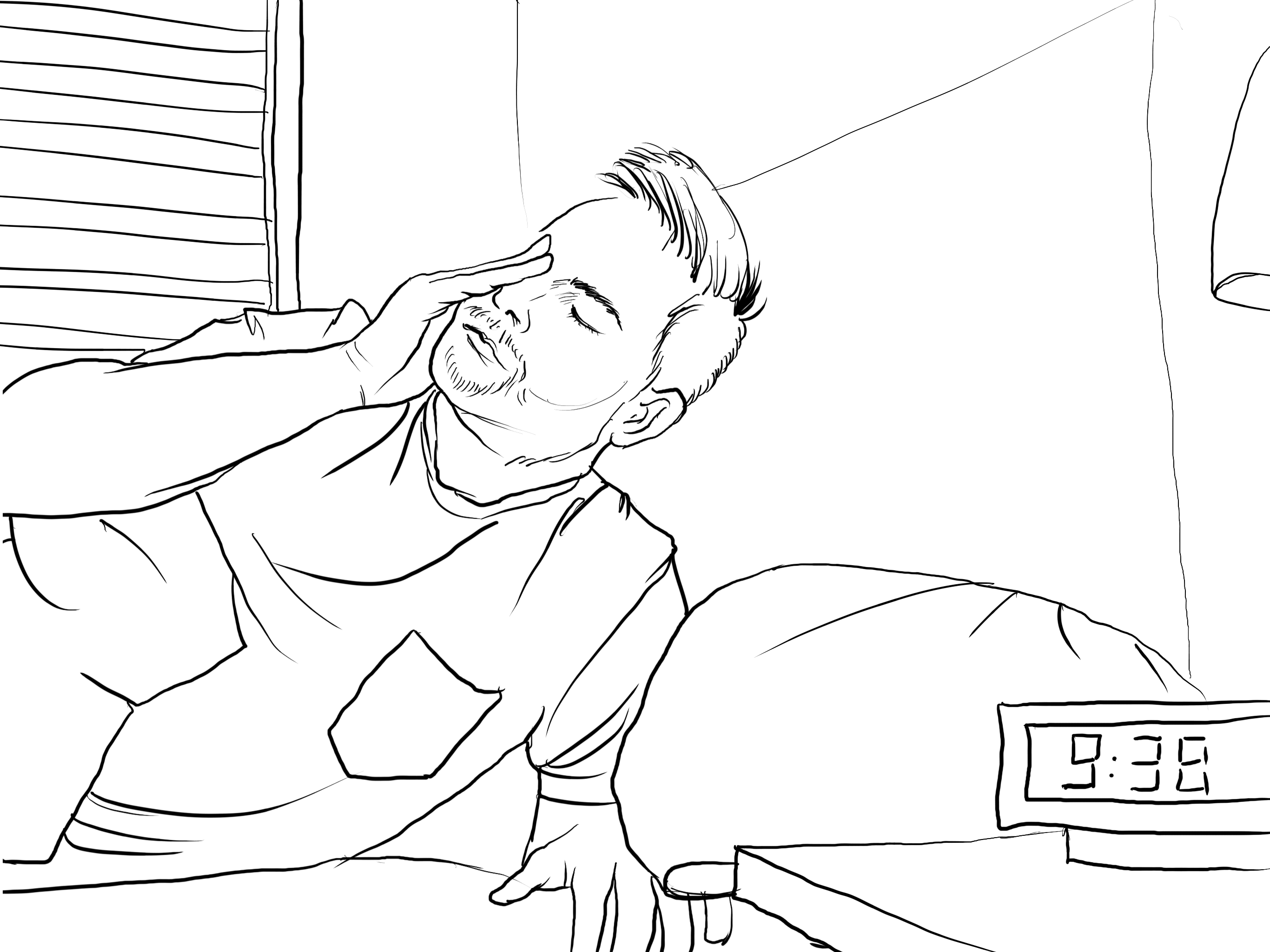 Steven woke up at 9:38 in the morning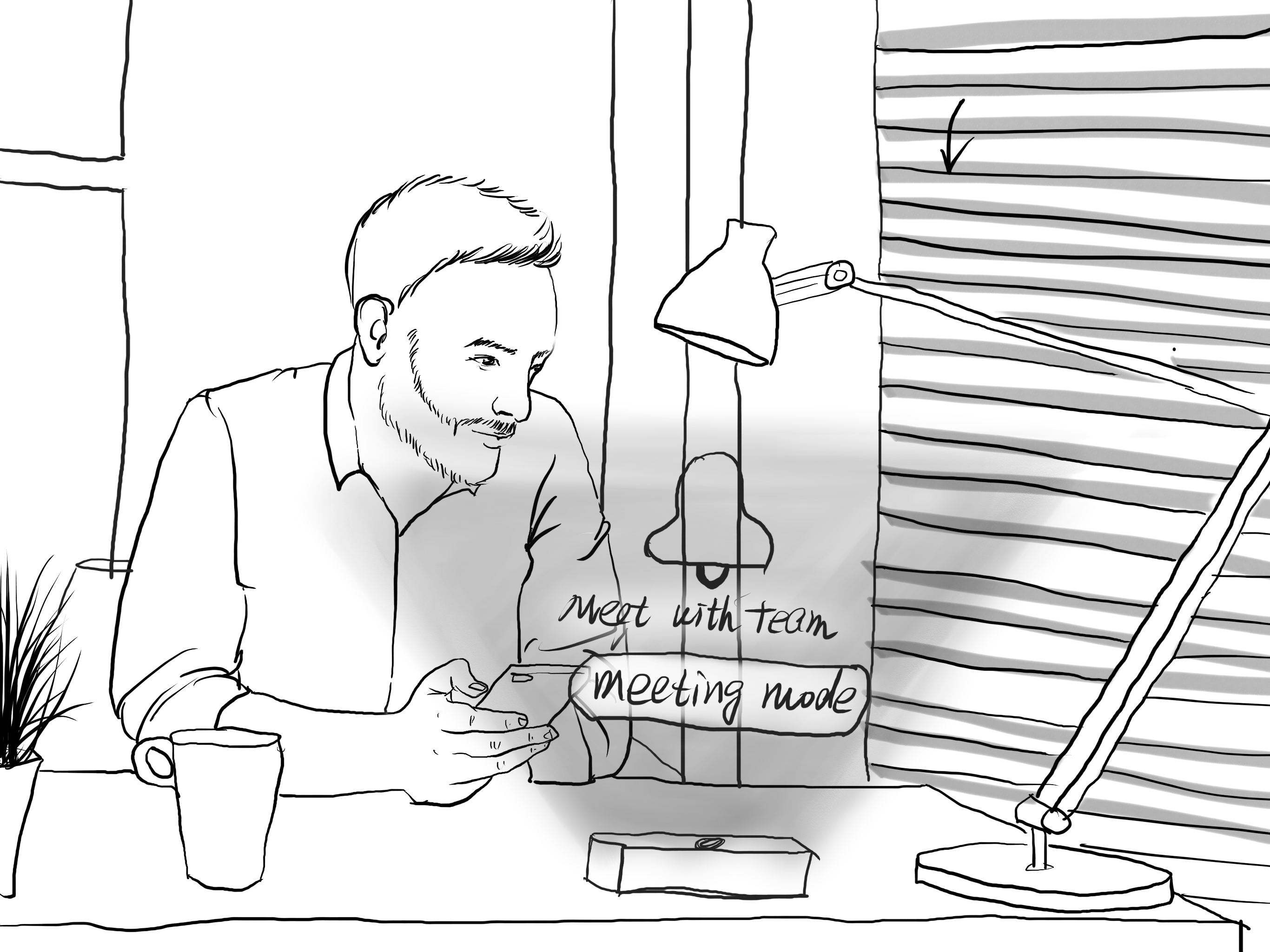 When he started to work, he got a notification of an upcoming meeting, so he turned on the meeting mode. The blinds in his room were suddenly closed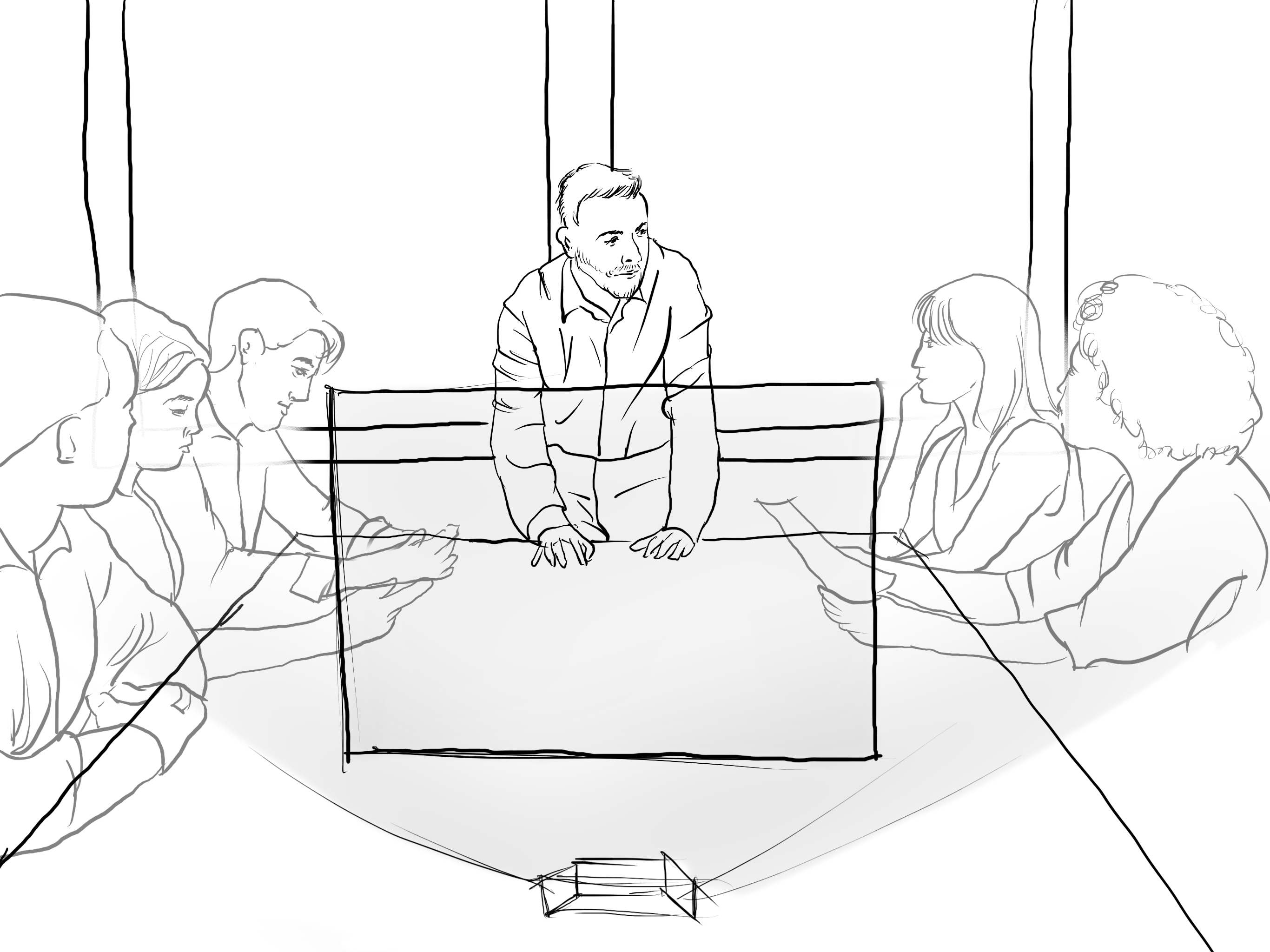 During the meeting, the projector helped project all the participants and screens on the table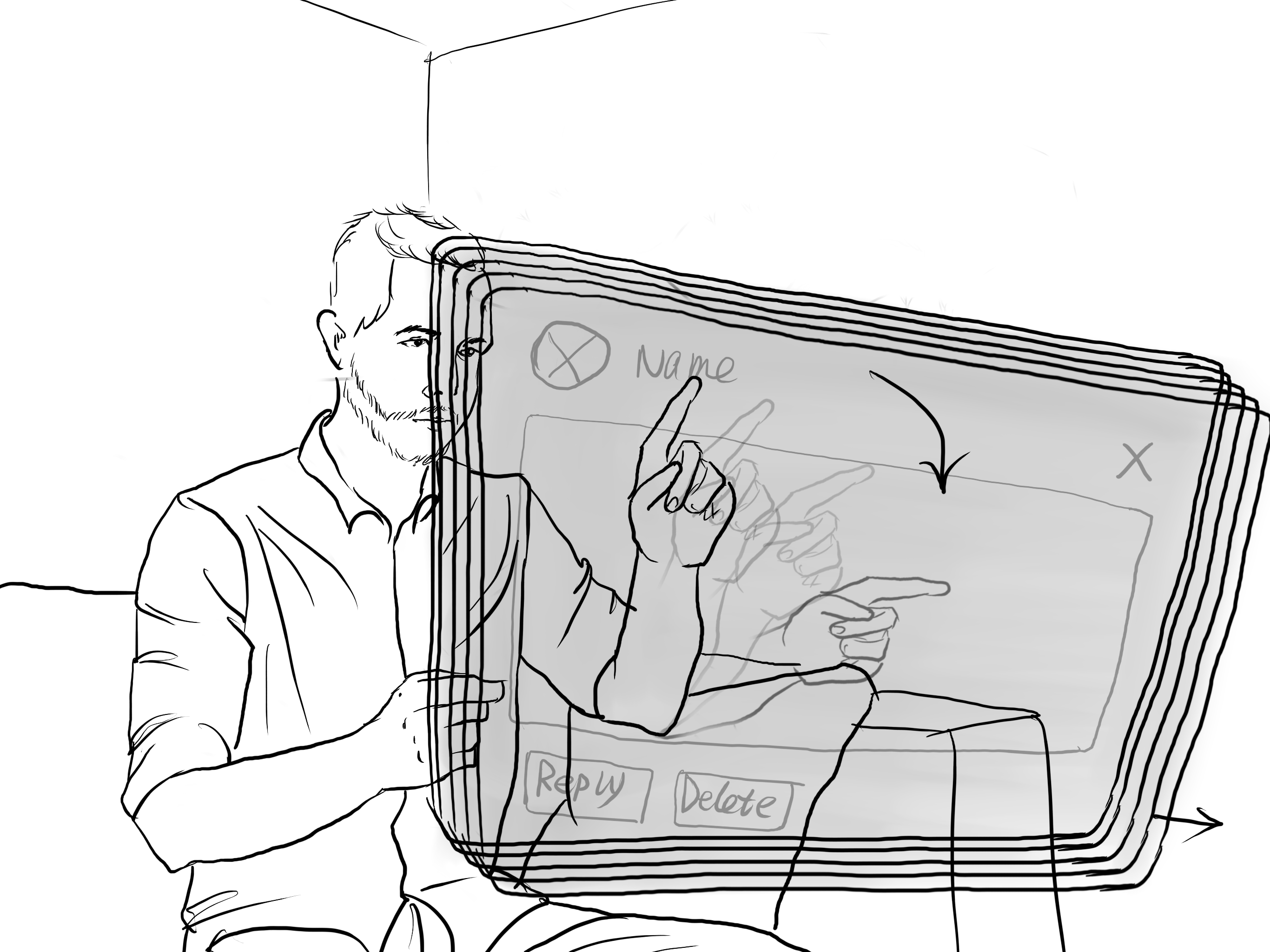 After the meeting, Steven started to manage his emails. He used his body gesture to swipe emails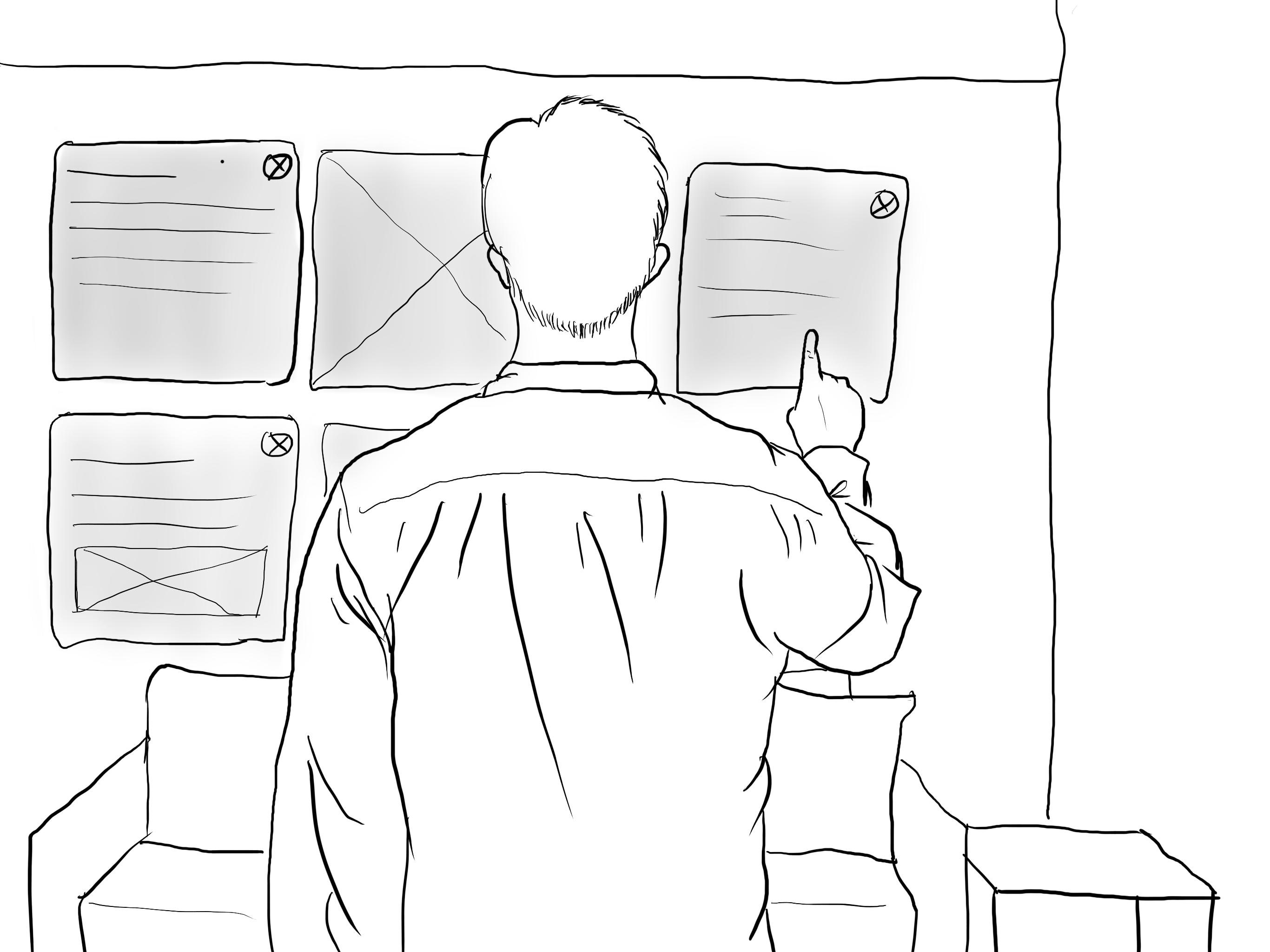 He's also able to manage files one by one. And view them all together.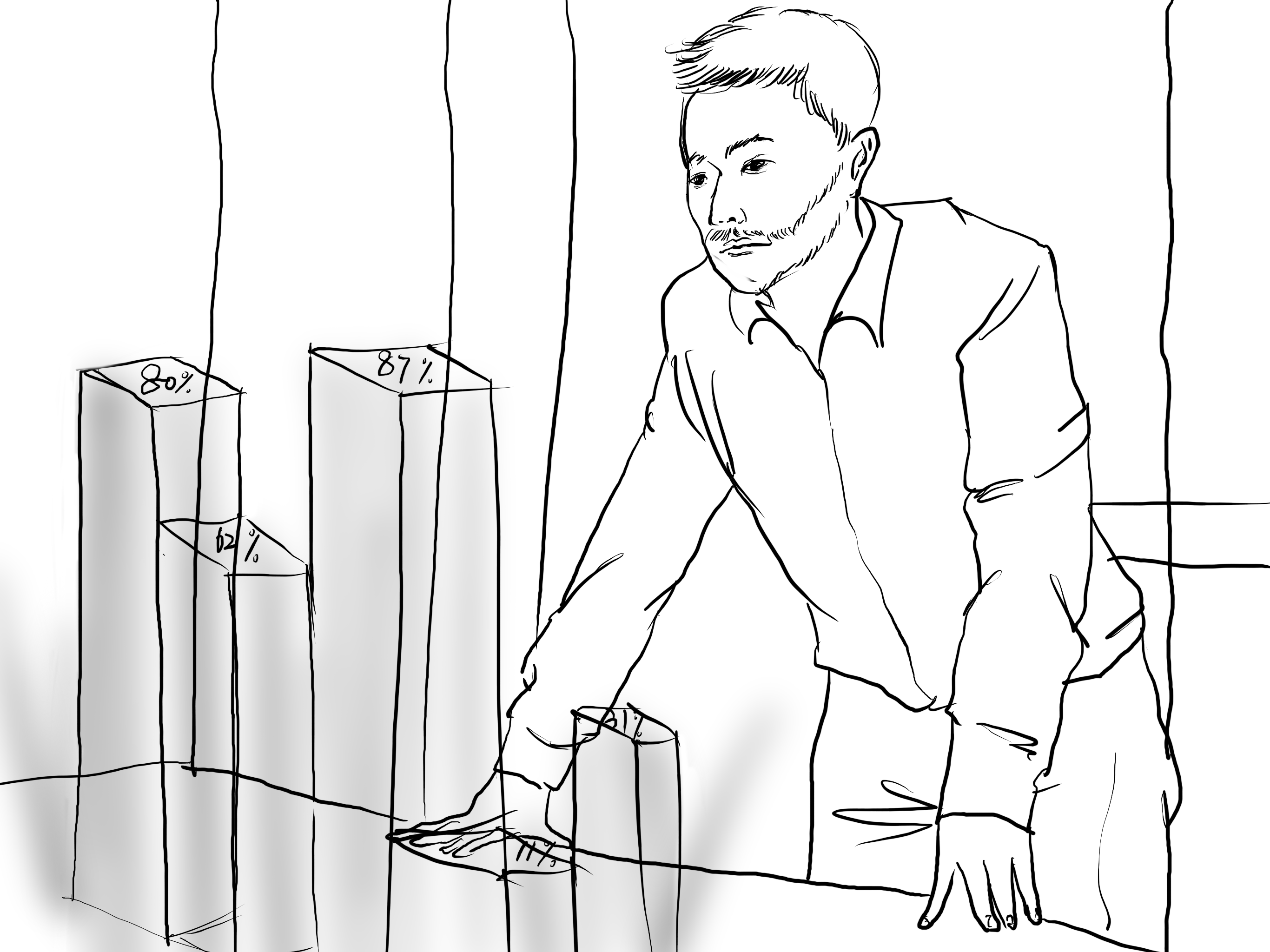 In the afternoon, he used the 3d projection to view some data and make changes to them easily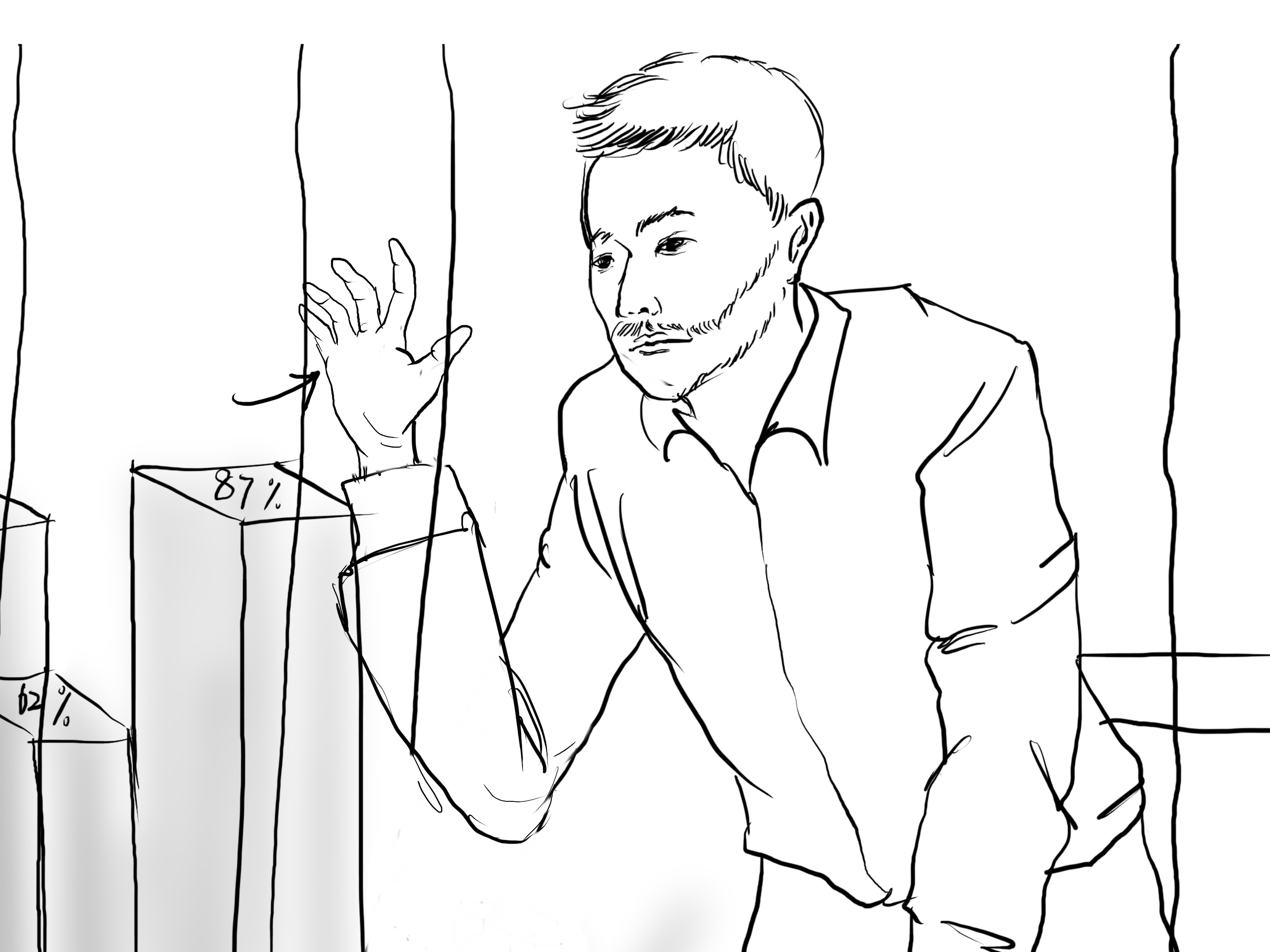 He wanted to switch the 3d chart into 2d, so he used hand gestures to grab the chart to the wall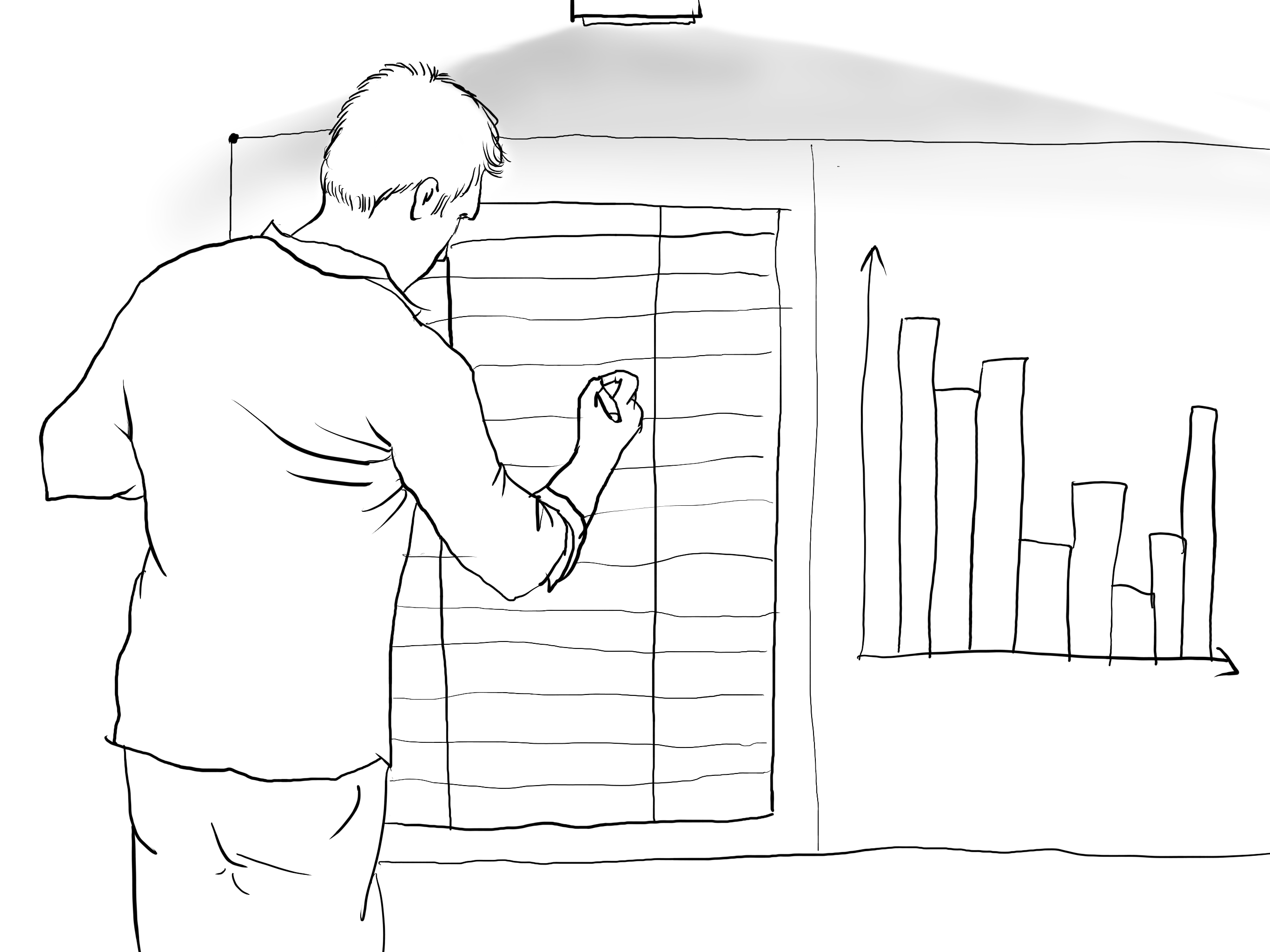 After the chart being projected on the wall, he used smartpen to make further refinement on the data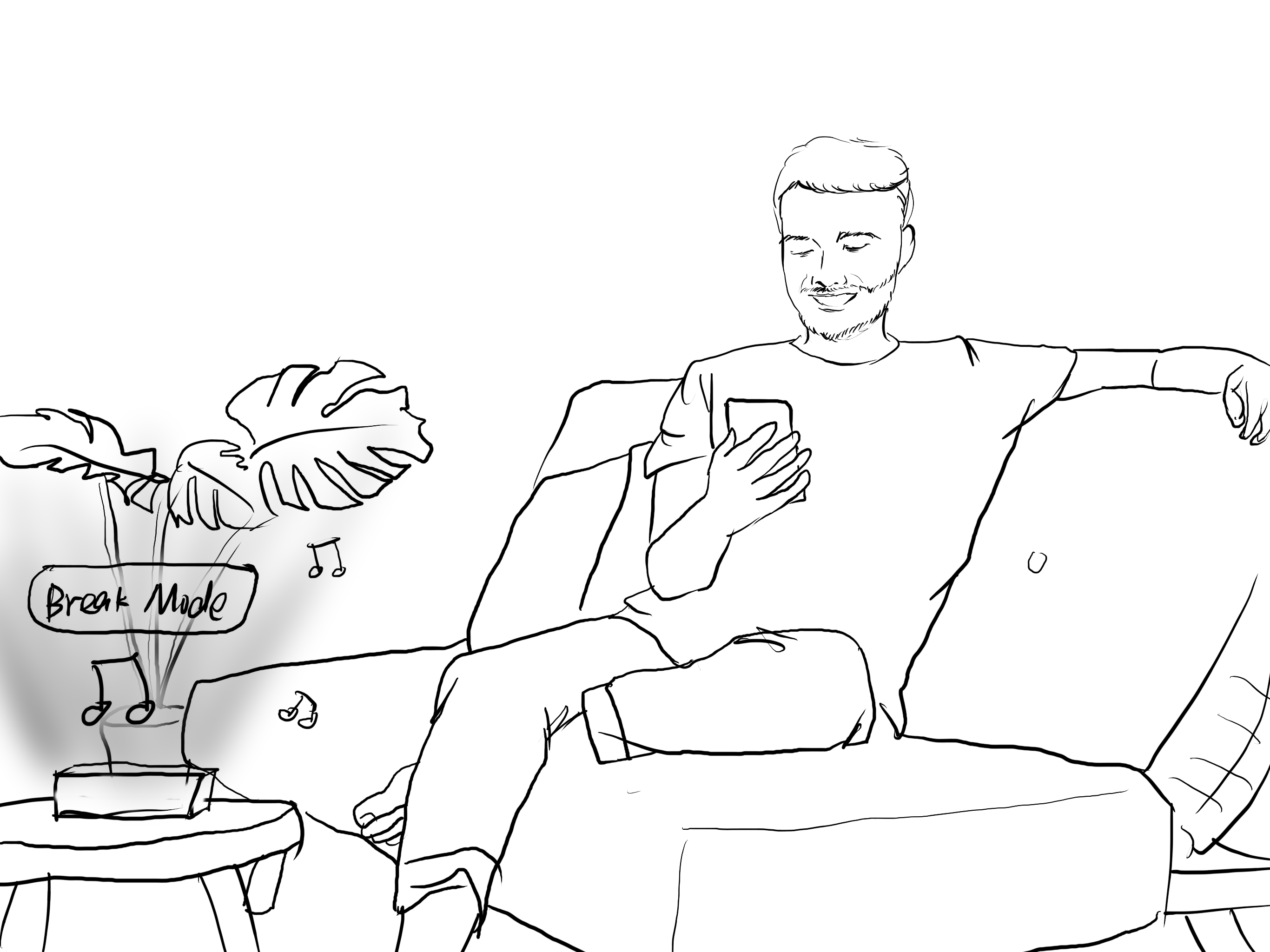 After working for the whole day, Steven finally had some time to relax. The projection box started the break mode and played some music, and also changed the lighting in the room to help Steven relax.
Product Design
In the early stage of ideation, we came up with various ideas, such as whiteboard, projections. In order to further develop our ideas, we did some sketches.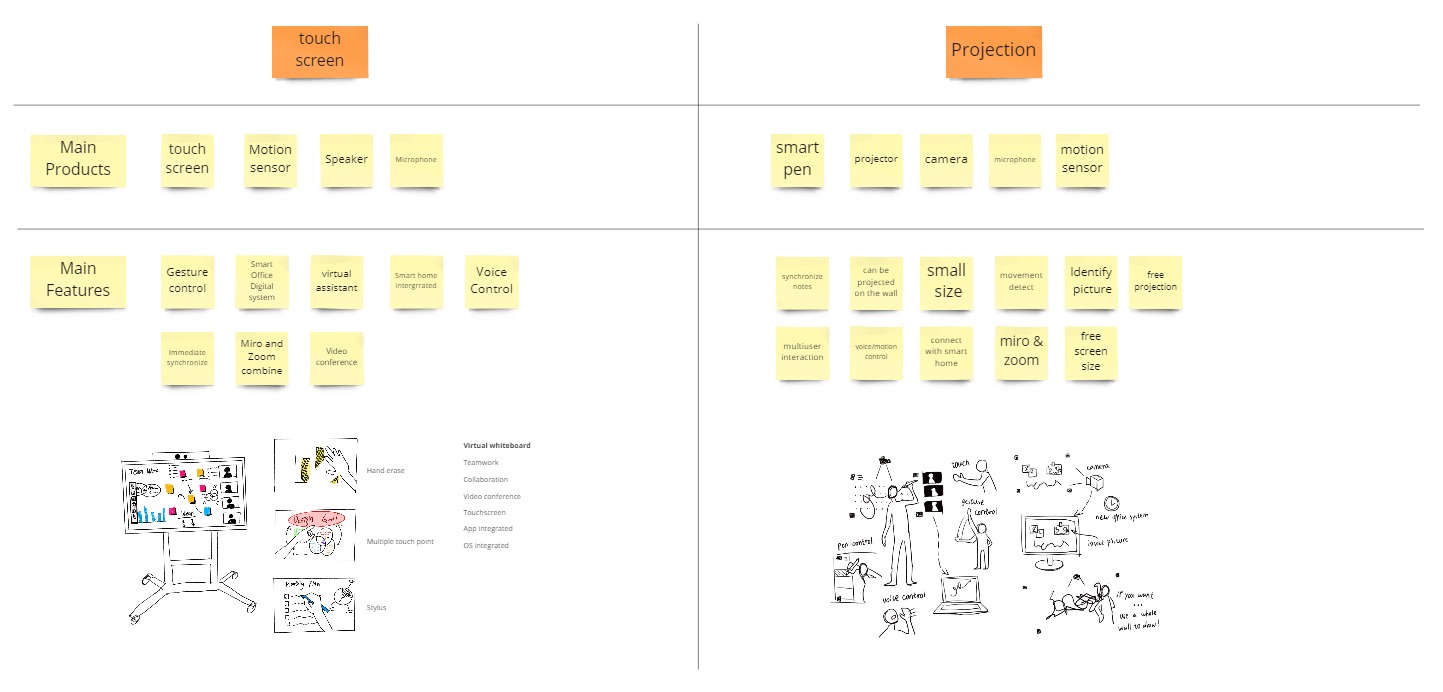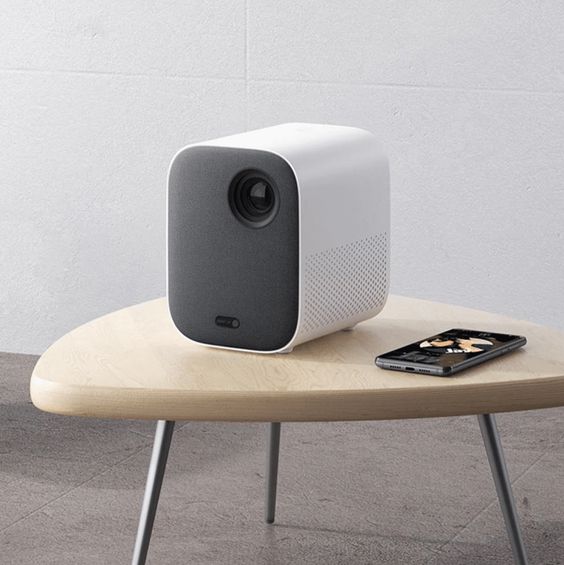 3D Projector
3d projector will have a good prospect in the future - it can connect the real world with AR and VR technology. Also, the 2d projector can break through the screen size limit.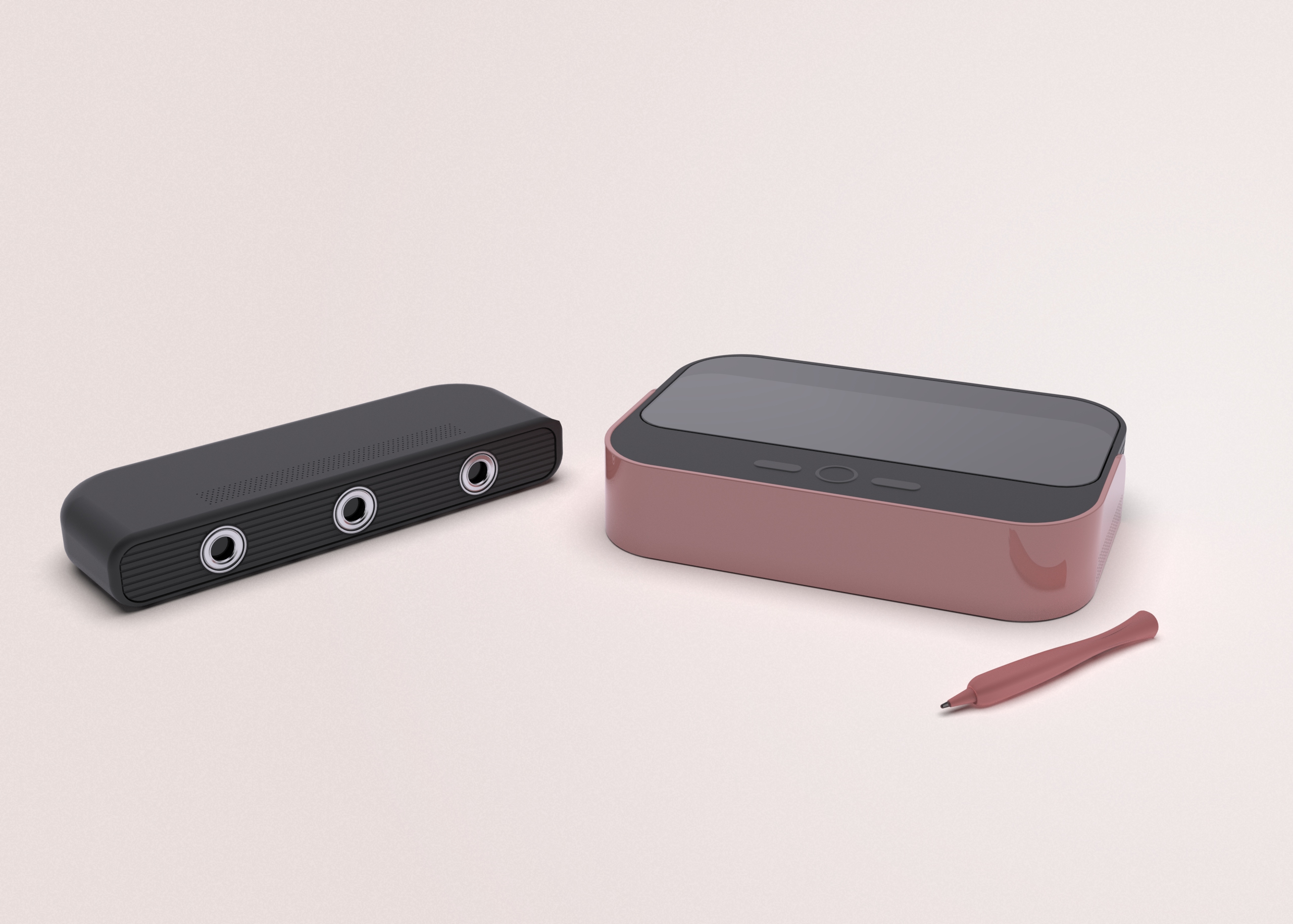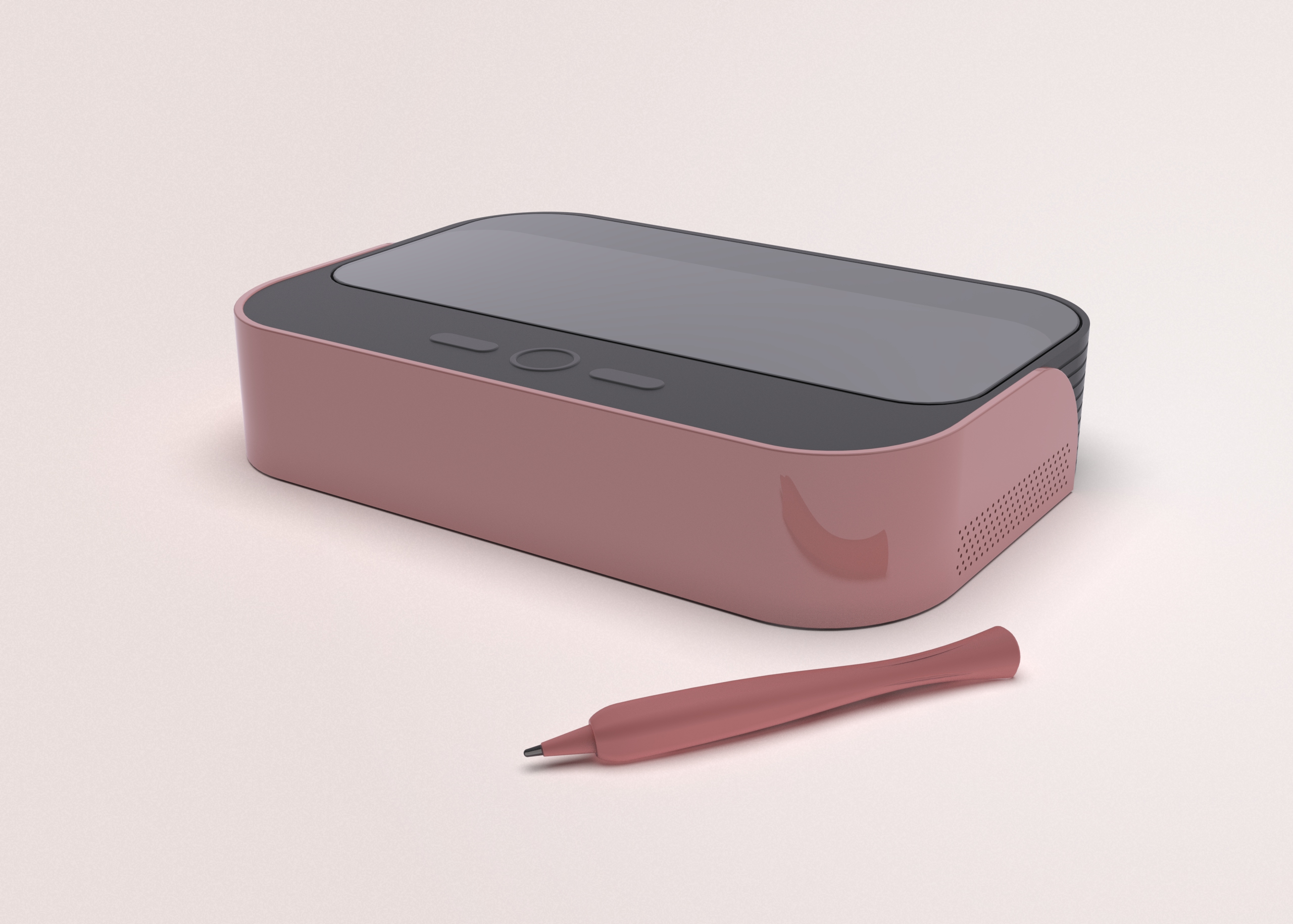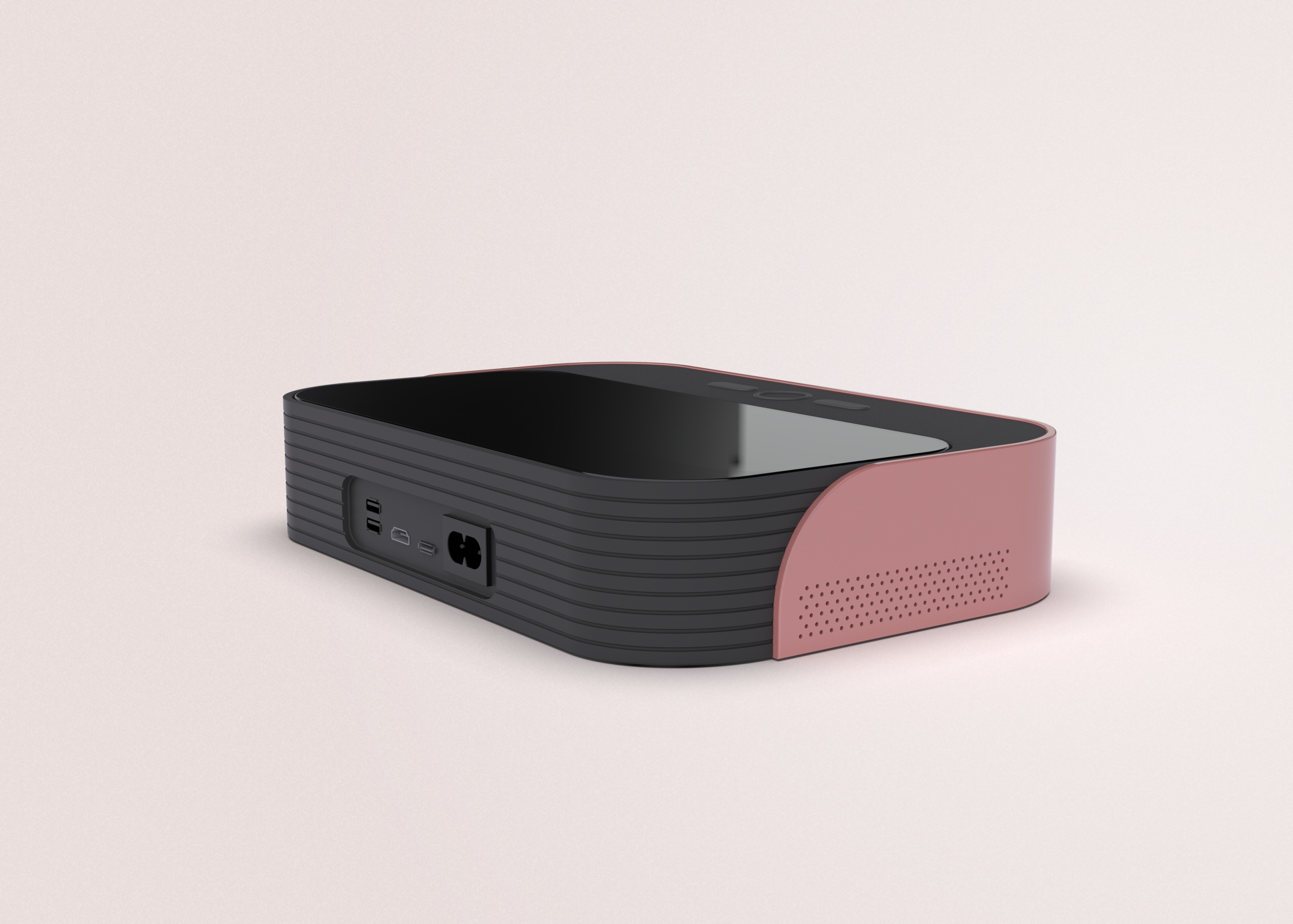 Ideation
It consists of three components: projector, smart pen and camera. The projector will project the image from bottom to top, which can reduce the impact of occlusion of the picture. Using a smart pen can help the device to track the usage trajectory and ensure the accuracy of drawing. The camera will capture human body movements and updates on the whiteboard, and upload these data. With this set of equipment, you can set up virtual studios and meeting rooms at home. People can draw their ideas on the wall, these patterns will be uploaded to their personal data, and then synchronized to other places.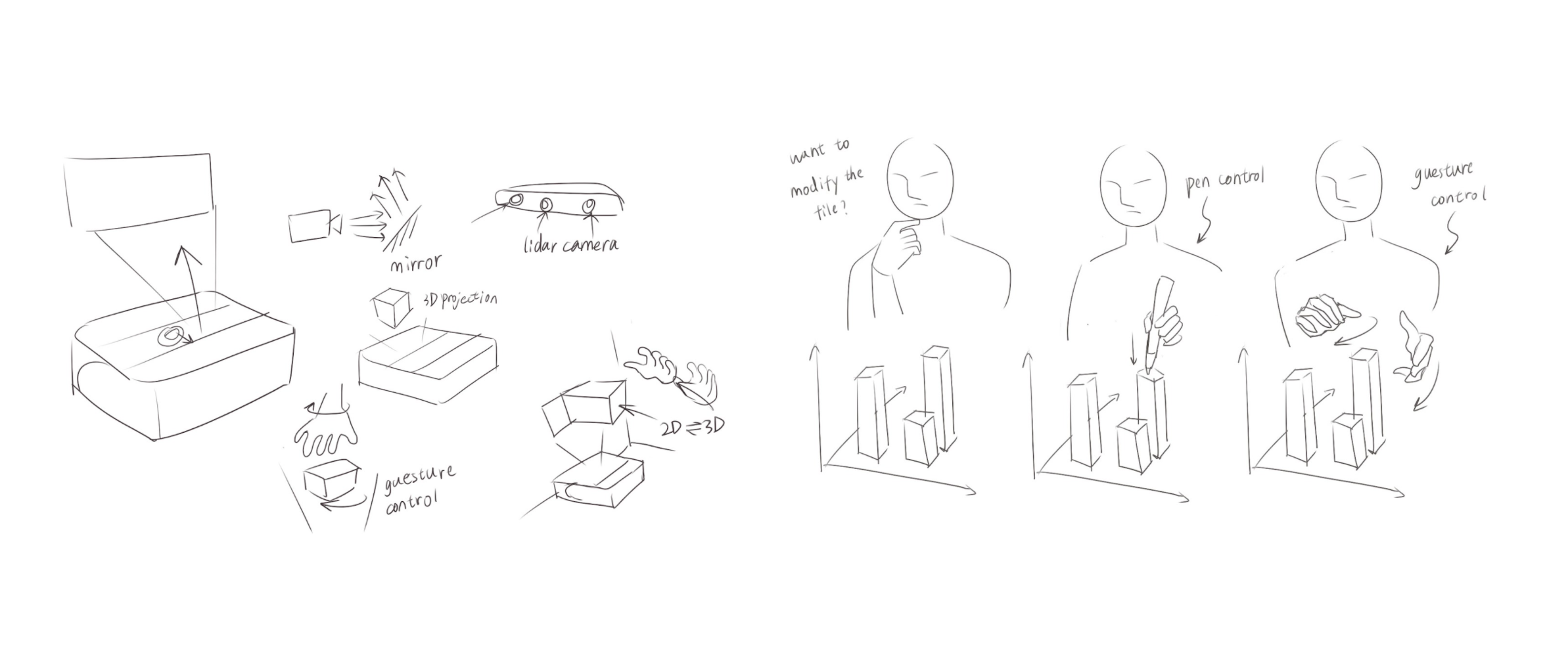 We envision that in the future, using this projector, people can interact with 3D images and modify files. They can use the smart pen to draw high-precision notes or pictures, or use gesture control to observe the details in the 3d projection and make rough changes.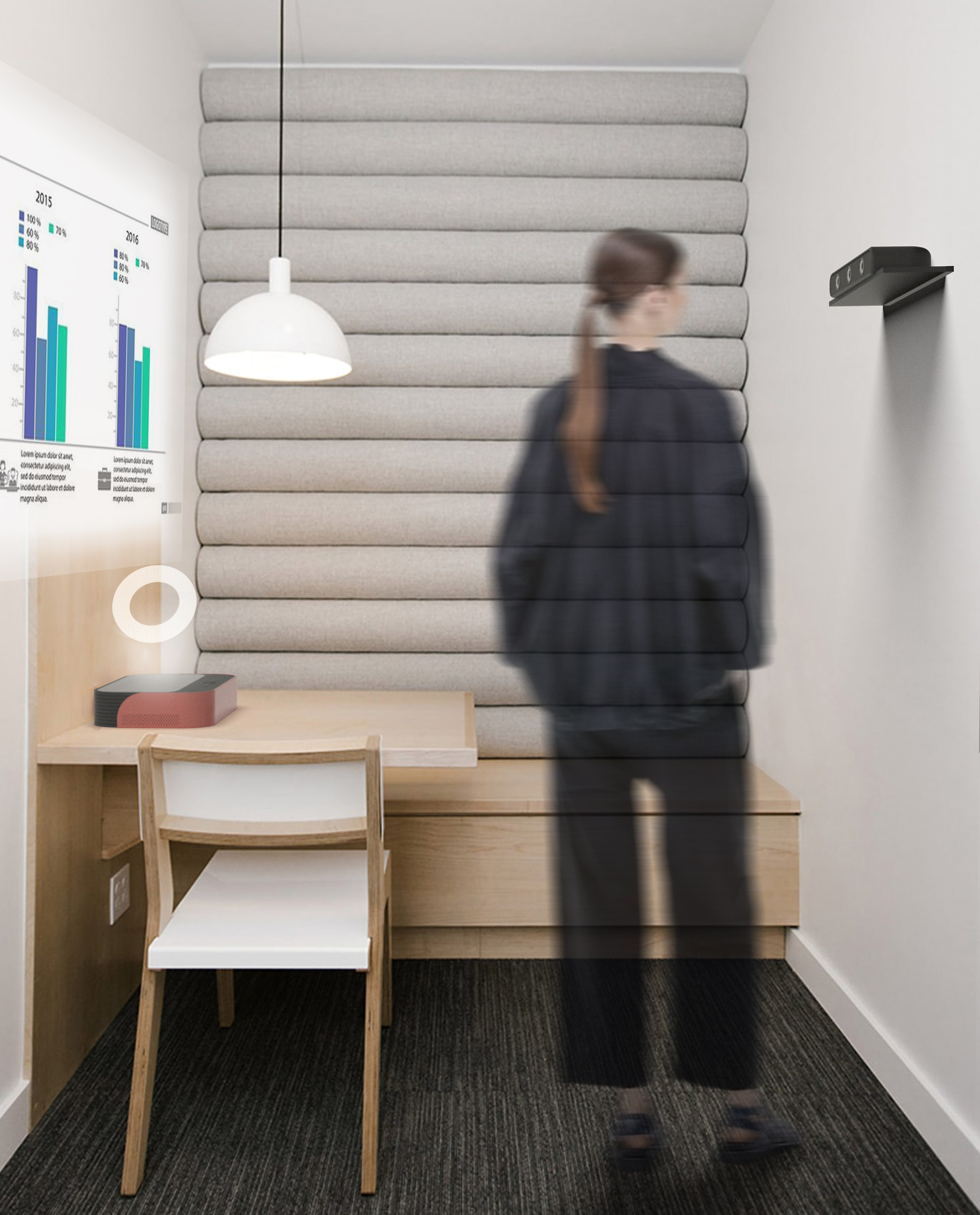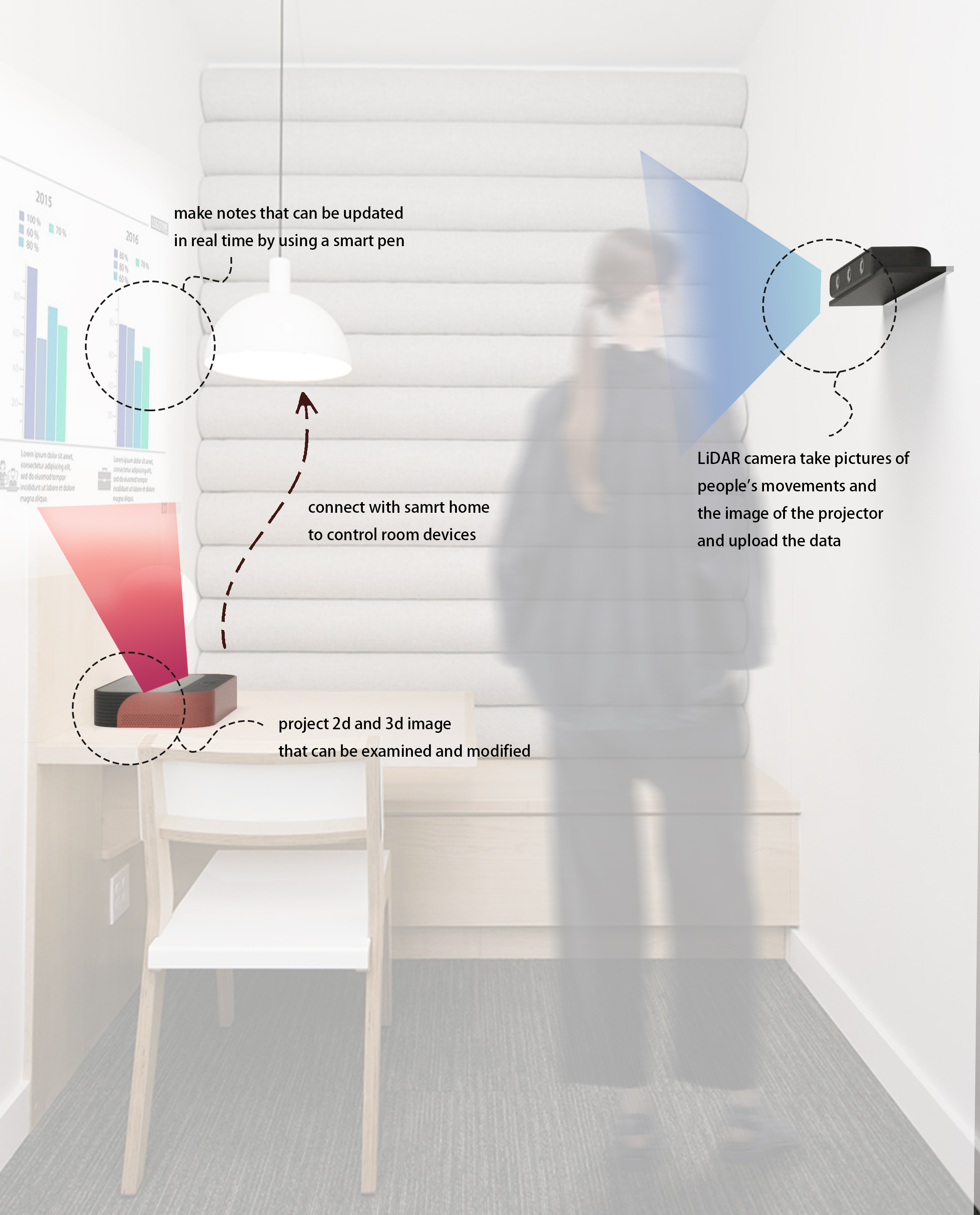 Guesture Collection
Users can control how the image is displayed by using various guesture. The most characteristic of this projector is that it can convert between 2d projection and 3d projection. By grabbing gestures, users can drag the 2d image out of the plane into a 3d image, or users can push the 3d image into a 2d image.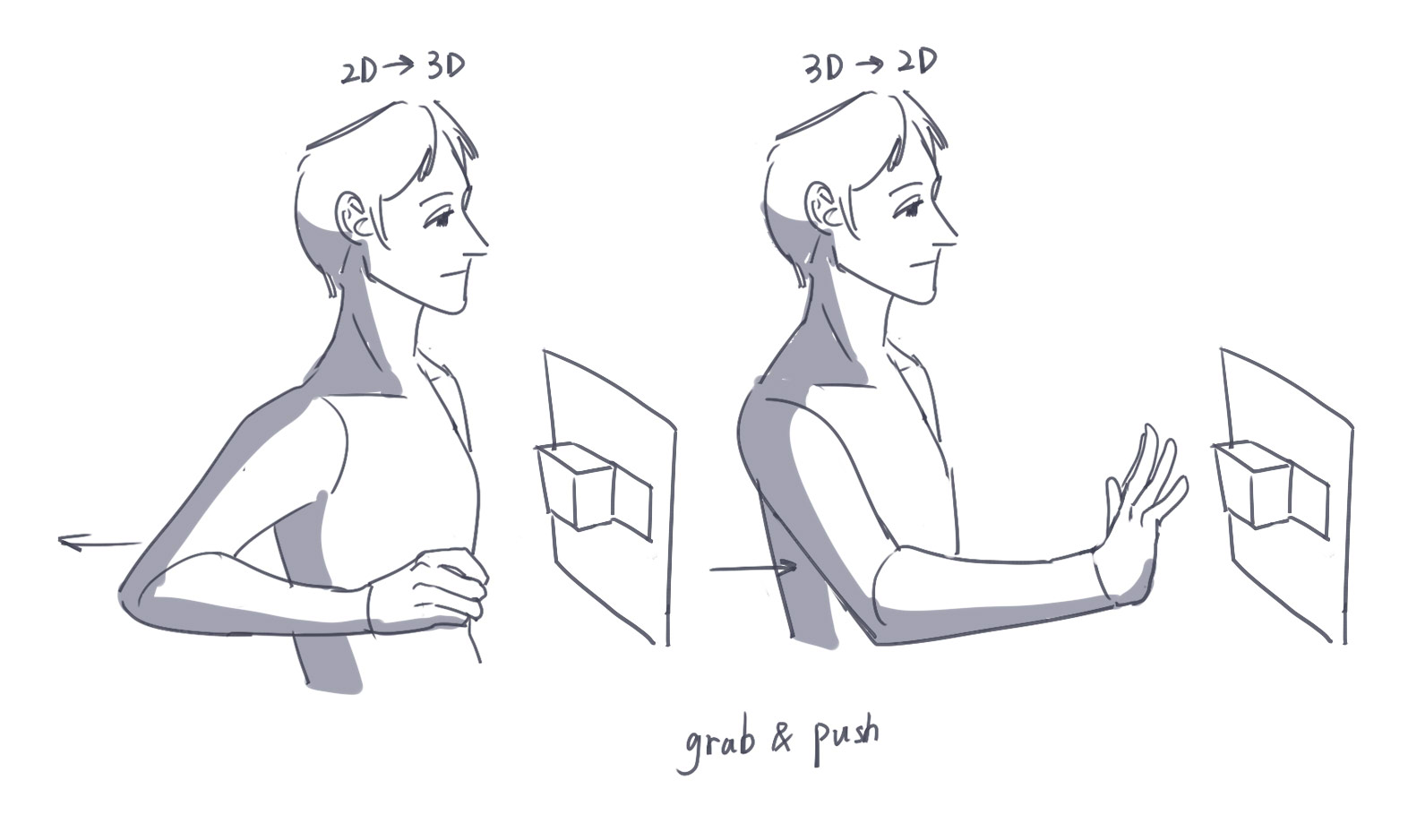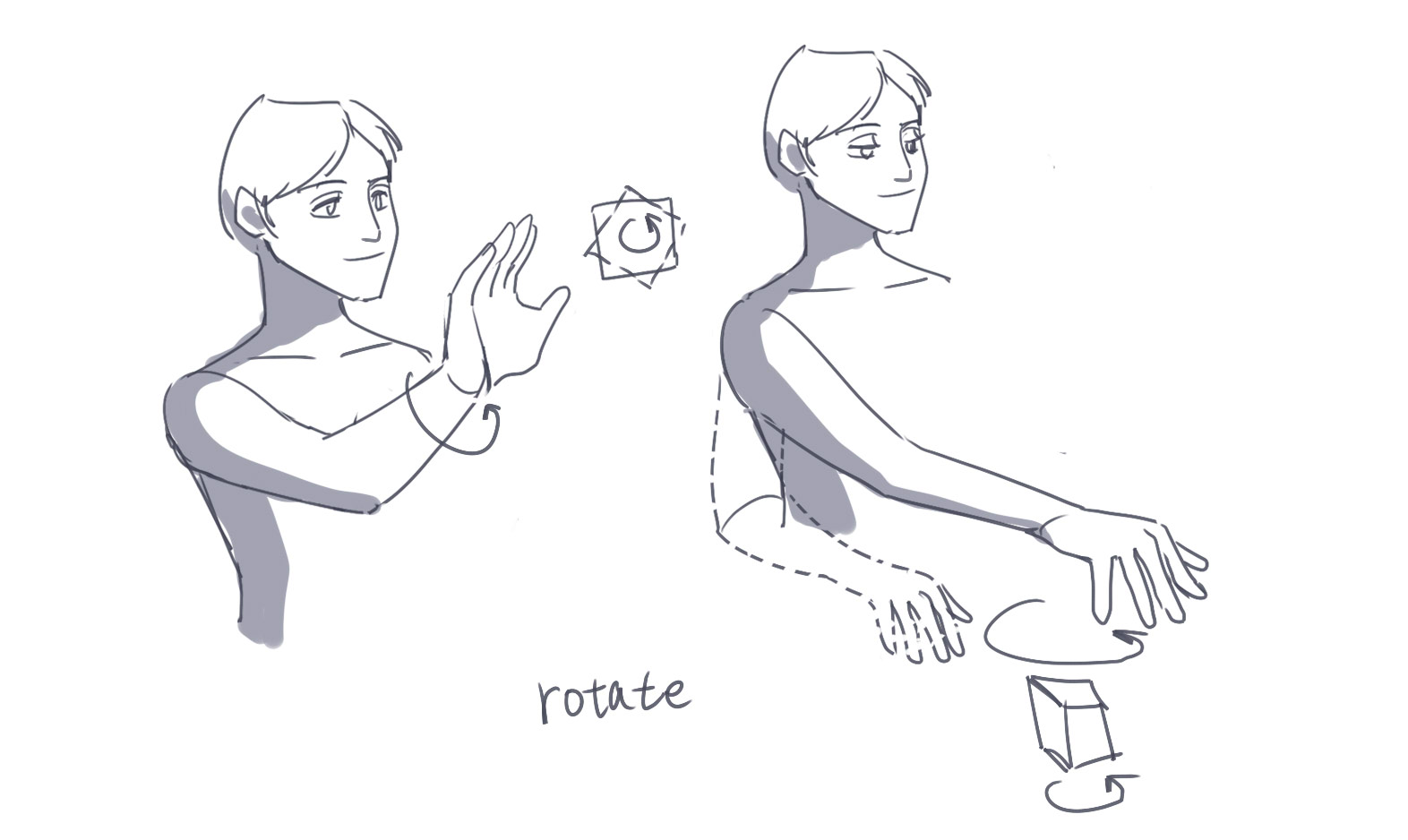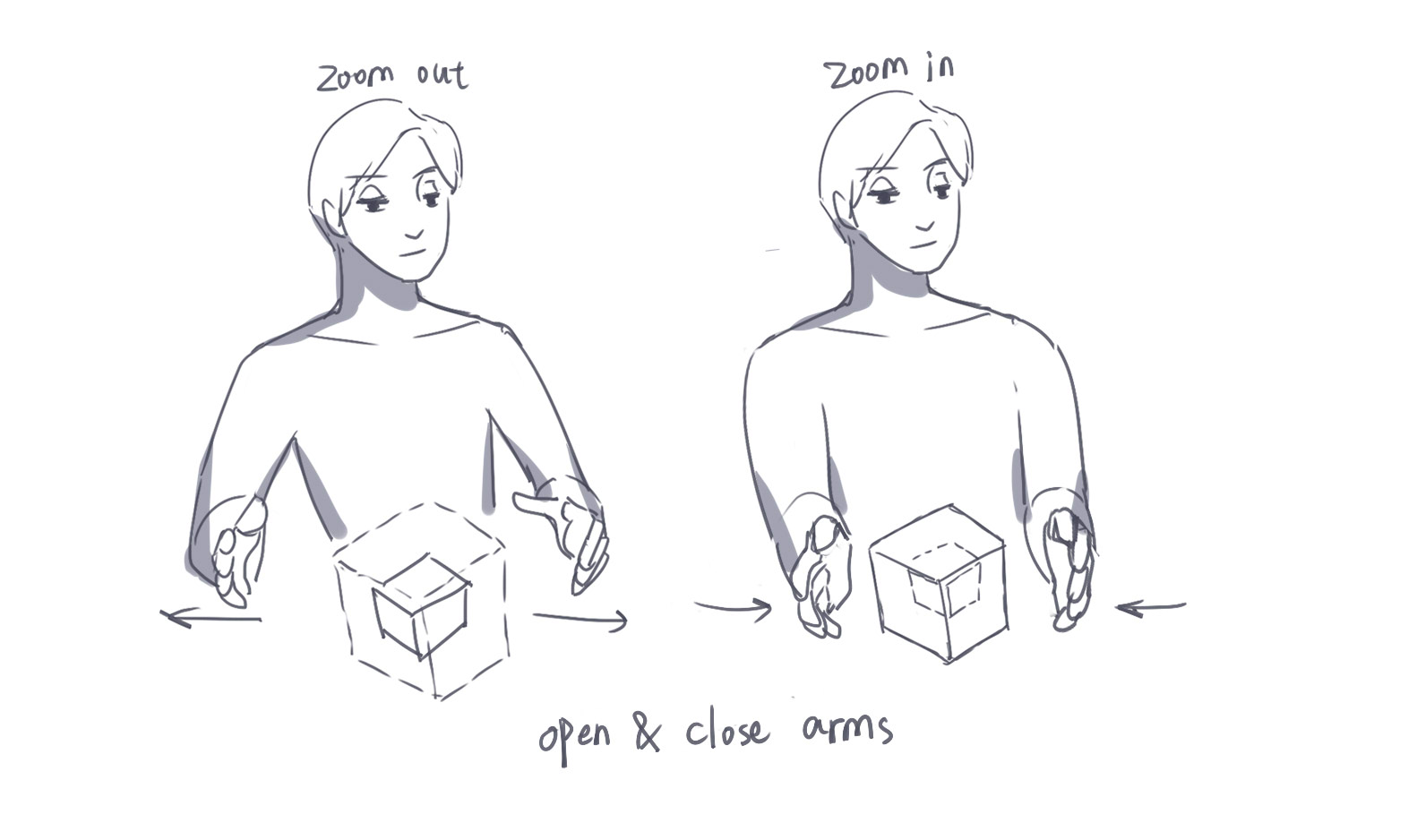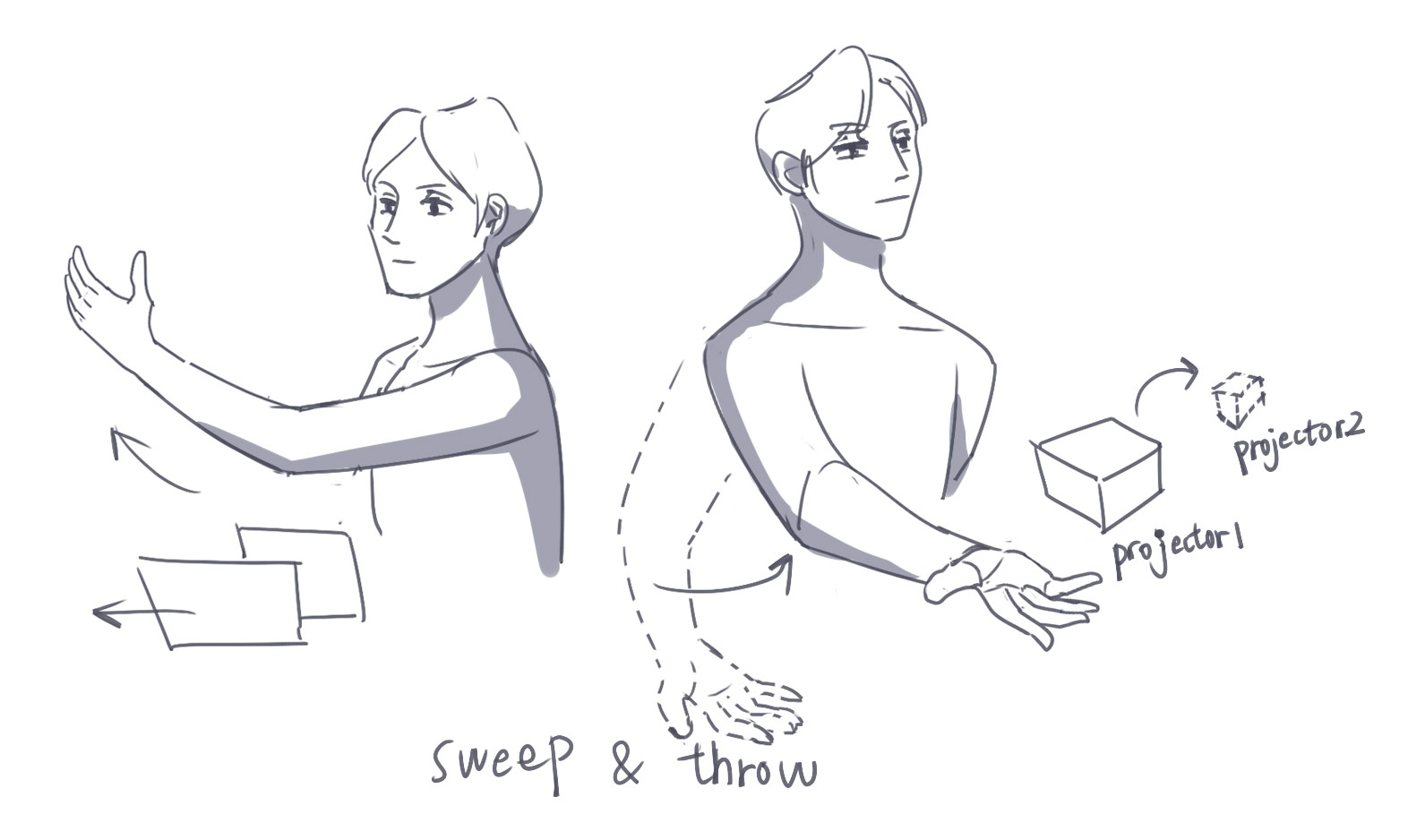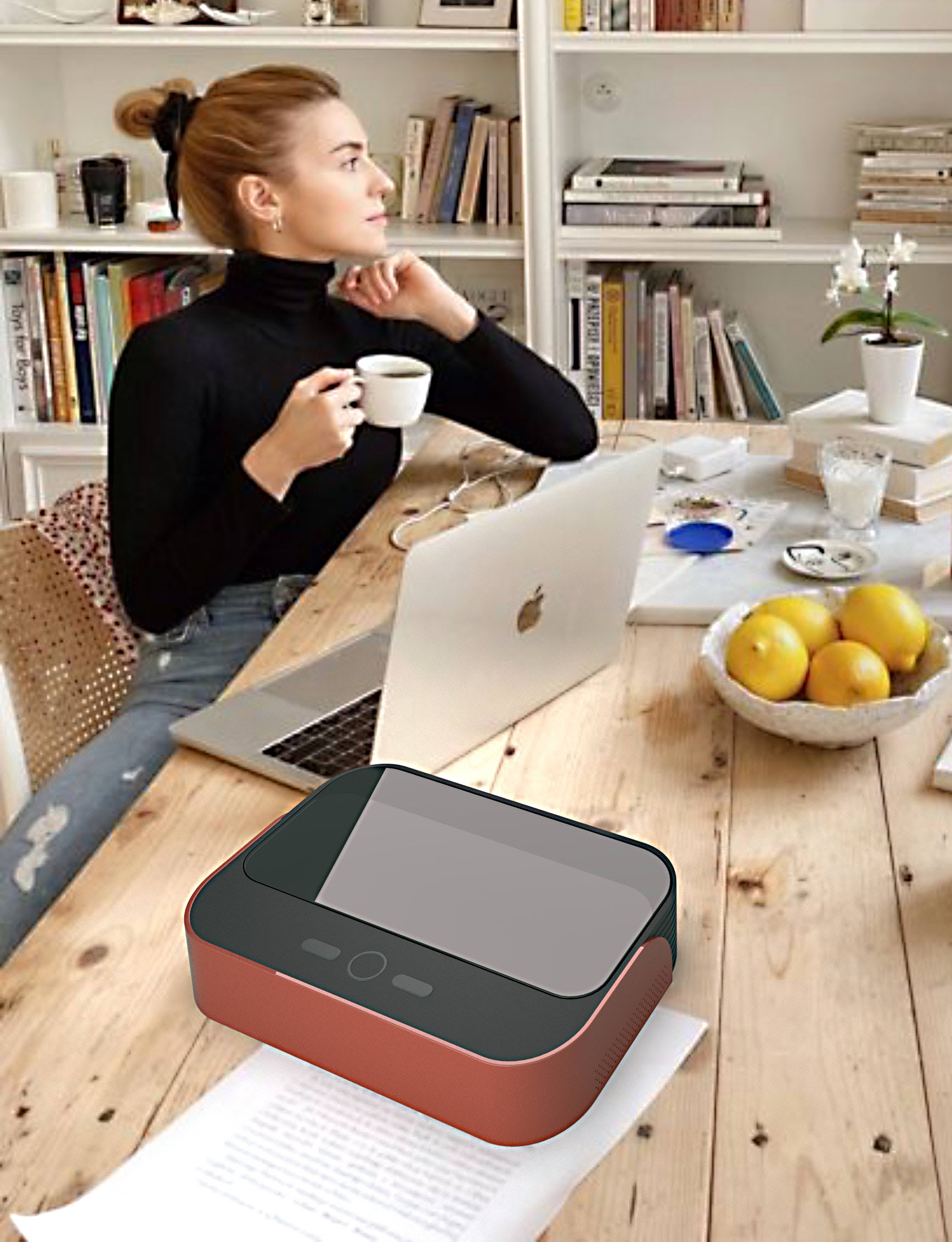 The product can also be connected to smart homes. When you need to work, this device can assist in adjusting the indoor light and temperature. According to your working time and progress, we will arrange different services for you. When you are resting, it can be used as an entertainment device.
Considering the development of wireless equipment in the future, the wirelessization of the equipment is also expected. The device can upload and receive files through Bluetooth and other methods, and it can also obtain power through wireless charging to ensure continuity of work.
Virtual Office
By using this set of equipment, users can create a virtual studio or work area at home, which helps them complete their work more efficiently at home, complete the synchronization of work content in different areas, and help them build a smart home office.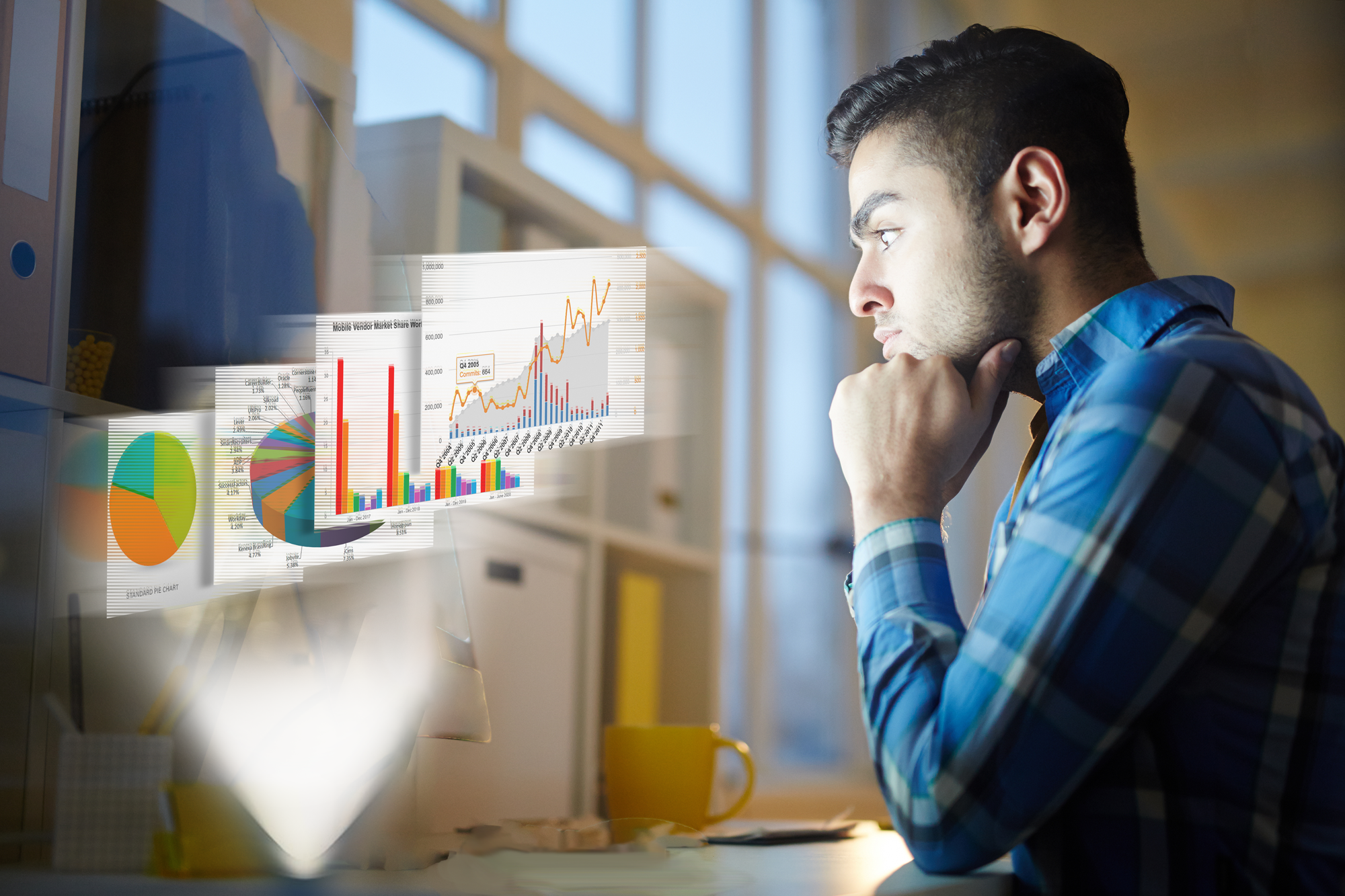 1.Handling work matters
Through the intuitiveness of 3d projection and the convenience of 2d projection, users can edit their files in multiple ways.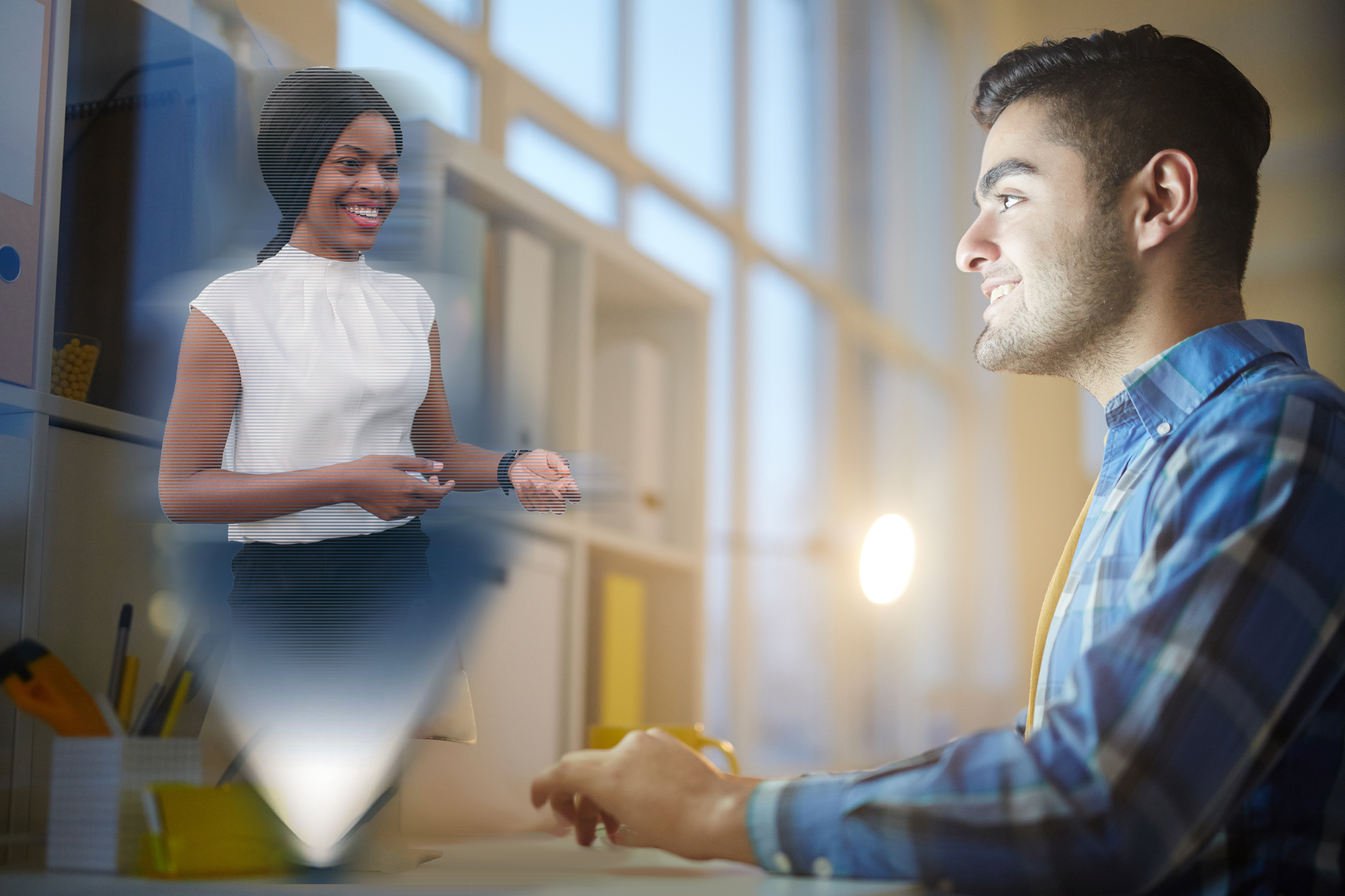 2.Meeting with virtual colleagues
Meetings with virtual images of colleagues can convey more information than video conferences, and can also enable users to experience more interaction with colleagues.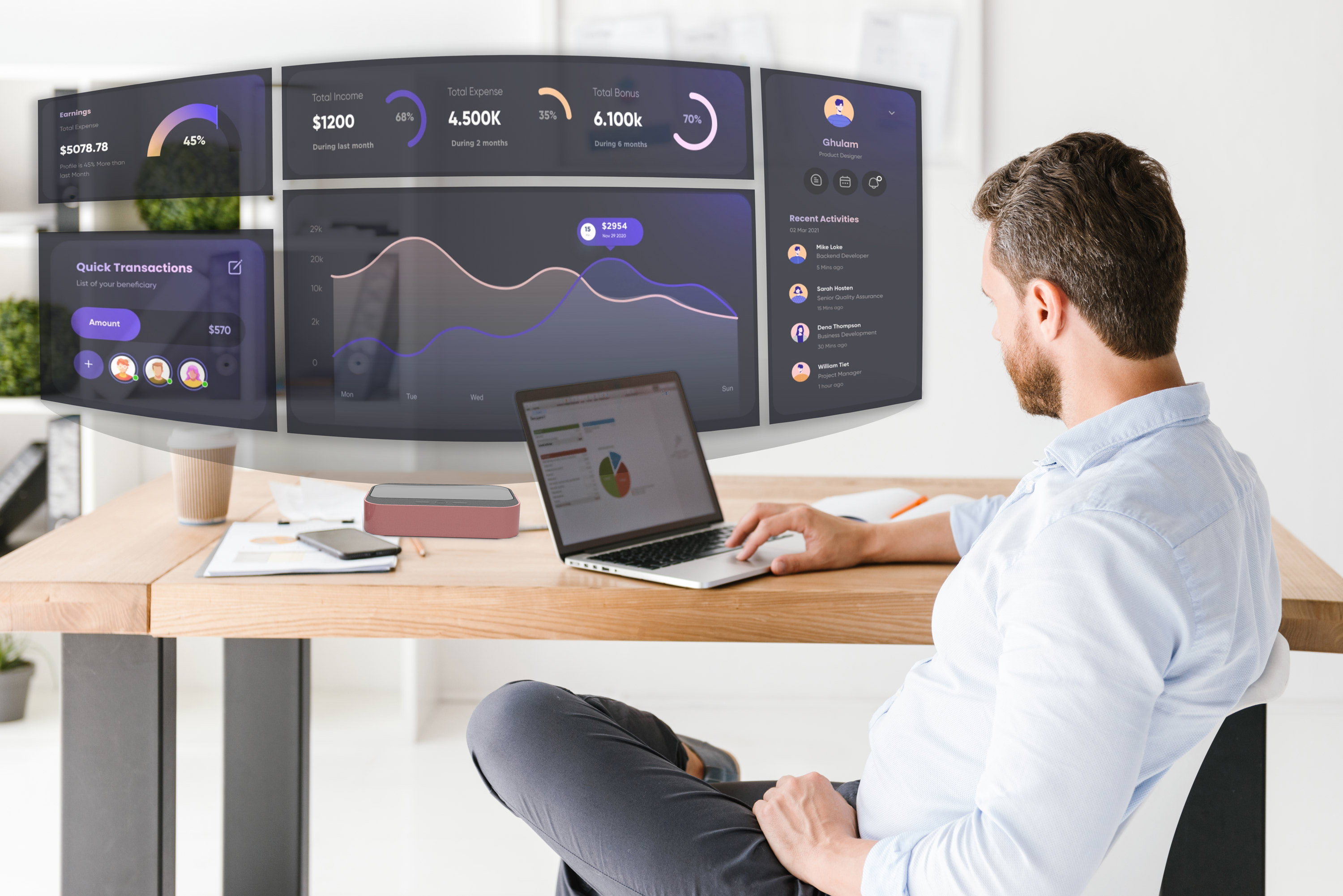 3.Synchronizing on different devices
After users use this set of equipment to edit files at home, the files will be automatically synchronized to the work equipment for their convenience. They can also choose to use a different screen to view the file.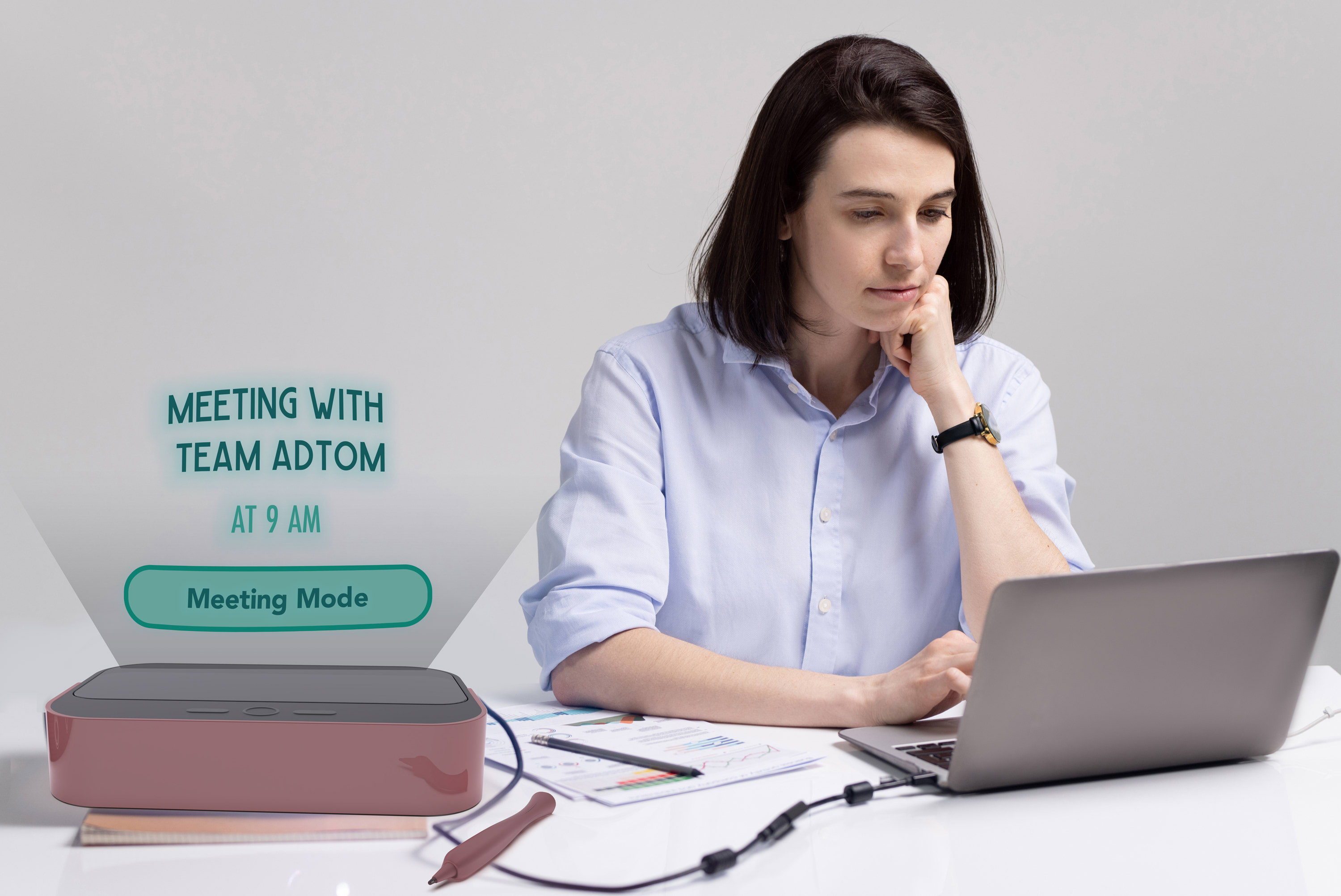 4.Setting time to change to working mode
The user can make an appointment, and it will automatically change to the working mode at the specified time, and at the same time prepare the working space for the user.